Semi-Finals Showdown: Tier II Football Competition Kicks into High Gear
3 min read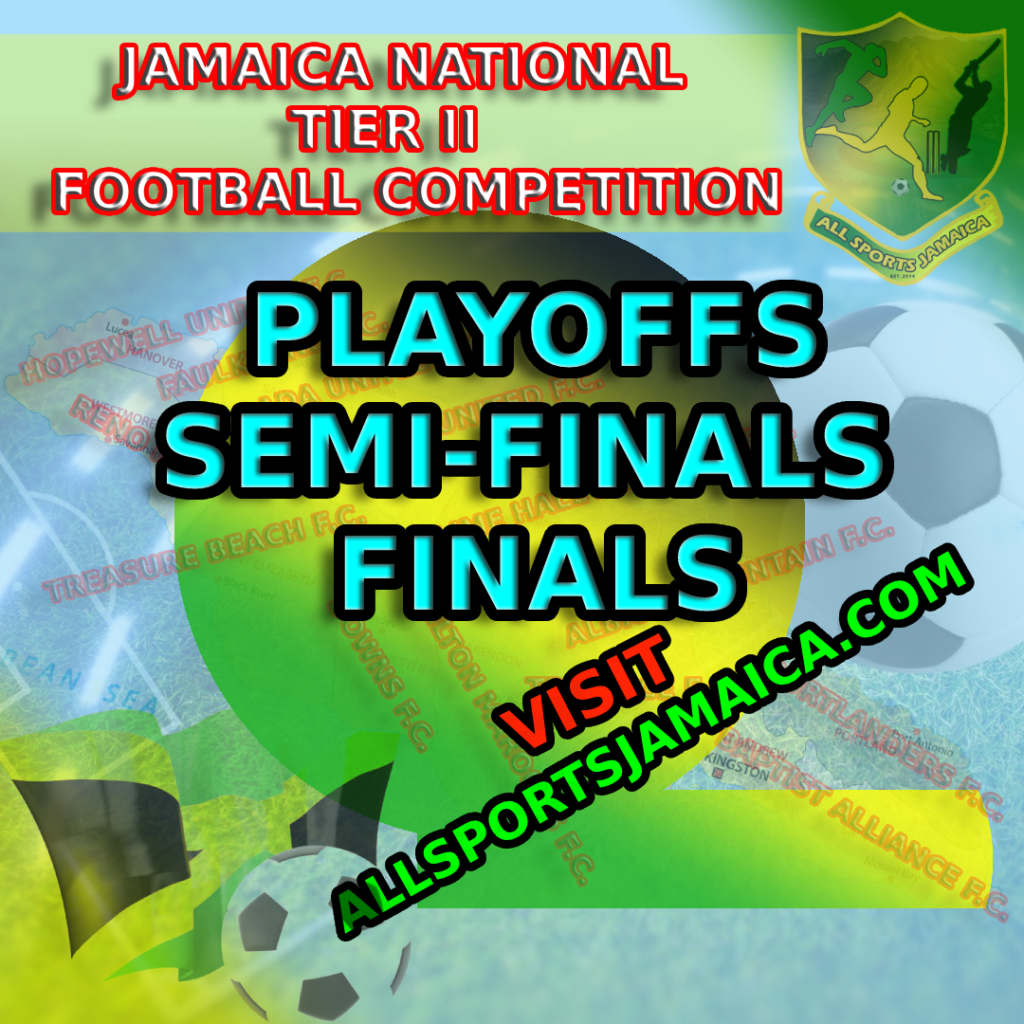 Intense Battles Await in the Second Leg of the Semi-Finals
In an electrifying display of skill and determination, the Semi-Finals of the Jamaica Tier II Football Competition got off to a scintillating start. With intense battles on the field, the four remaining teams vied for victory in the pursuit of securing their spot in the highly coveted finals. The first leg of the Semi-Finals saw Racing United F.C. taking on Lime Hall Academy and Treasure Beach facing off against Tru Juice.
JFF National Tier II Competition Playoffs
In a pulsating encounter between Racing United F.C. and Lime Hall Academy, both teams left no stone unturned in their quest for a crucial advantage. The match was a thrilling back-and-forth affair, filled with dramatic moments and breathtaking goals. Lime Hall Academy showcased their resilience and tactical prowess, ultimately emerging victorious with a hard-fought 3-2 win over Racing United F.C.
Meanwhile, the clash between Treasure Beach and Tru Juice provided its fair share of excitement and anticipation. The two teams displayed remarkable skill and strategy, leaving spectators on the edge of their seats. Treasure Beach demonstrated their attacking prowess, securing a 2-0 victory over Tru Juice and putting themselves in a favorable position for the second leg of the Semi-Finals.
With the first leg battles concluded, the stage is now set for an enthralling second leg that promises to be nothing short of spectacular. Racing United F.C. will be determined to overturn their deficit against Lime Hall Academy, while Tru Juice will be aiming to mount a comeback against Treasure Beach. The stakes have never been higher, as the finalists will earn a coveted promotion to the prestigious Jamaica Premier League for the upcoming season.
The Tier II Football Competition has been a remarkable journey filled with intense competition, outstanding performances, and incredible displays of talent. Fans from all corners of Jamaica have rallied behind their favorite teams, creating an electric atmosphere that has added to the allure of the tournament. The upcoming second leg of the Semi-Finals is set to be a spectacle that will captivate the nation and further cement the reputation of Jamaican football.
Stay tuned to AllSportsJamaica.com for in-depth coverage, analysis, and exclusive insights as we bring you the latest updates on the Tier II Football Competition. Witness the drama unfold as the teams battle it out for glory and a chance to etch their names in Jamaican football history. The road to the finals is paved with determination, passion, and a burning desire to claim the ultimate prize. Don't miss a moment of the action!
About Author