Seville's Agent Advises Him to be Prudent in Order to Enjoy Long Career
2 min read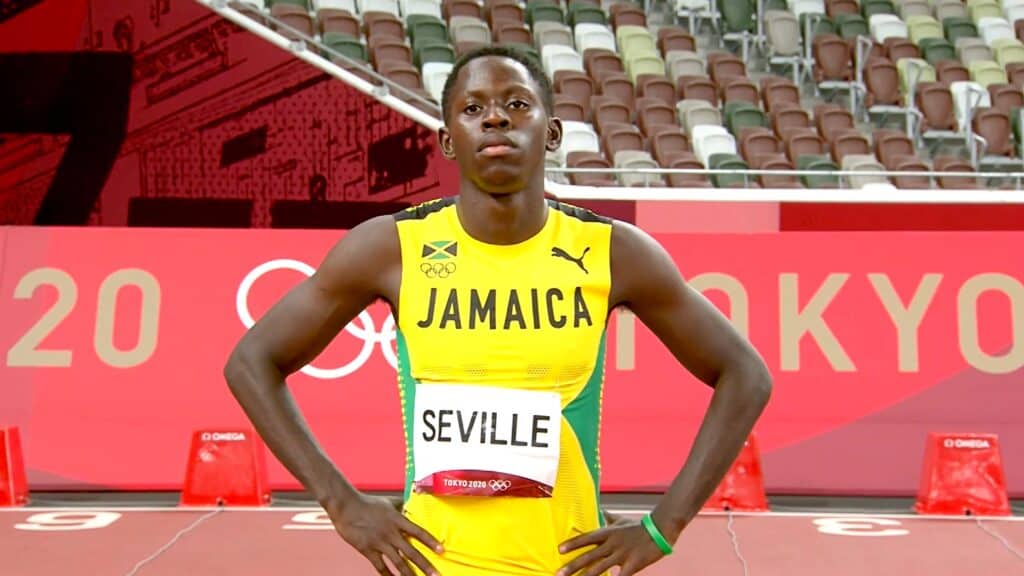 SevilleRrecently Ran Under 9.90 sec
When sprinter Oblique Seville announced two weeks ago that he might join the Jamaican sub-10 second club in the 100m, few expected him to do so quickly.
He ran fast at the Jamaica Athletics Administrative Association Sports Development Foundation Jubilee fit on Saturday evening at the National Stadium.
The 21-year-old entered the team on Saturday with a remarkable 9.86 seconds (0.2m/s), the 2nd world's best thus far this season under Ferdinand Omanyala from Kenya who recorded 9.85 seconds, a fortnight after flirting with the sub-10 limit with a 10.00 second in the 100m.
Seville follows closely after Davonte Burnette, a University of Southern California senior who on 13th April recorded a time of 9.99 seconds and is also 20th on the elite list.
Trained by the highly regarded Glen Mills, who also conditioned veteran sprint Usain Bolt, Seville became the 2nd Jamaican man to go under 10 seconds this season.
While Seville's manager Norman Peart is accustomed to having the front seat to viewing sprint superstars, he admitted that he did not expect him to race that fast. He was very delighted when Seville ran under 9.90 sec.
A number of six other guys from Jamaica have run faster. Global record holder Bolt with 9.58 sec, Yohan Blake with 9.69 sec, Asafa Powell with 9.72 sec, Nesta Carter with 9.78sec, and Steve Mullings are faster than him with 9.80 sec.
Michael Frater comes in second with 9.88 seconds, slightly ahead of Seville.
He began his career as a player at Holmwood Technical before joining Calabar High School in 2019, where he earned the Class One 100m gold medal and finished second in the Pan Am Juniors held in Costa Rica.
Despite the fact that Seville appears to have the world at his feet, Peart advises caution.
He goes on to say that they are taking it slowly so he can have a lengthy career and take advantage of the best possibilities when they arise as they get ready.