Shericka Jackson – The Rise of Jamaica's Newest Sprint Queen
3 min read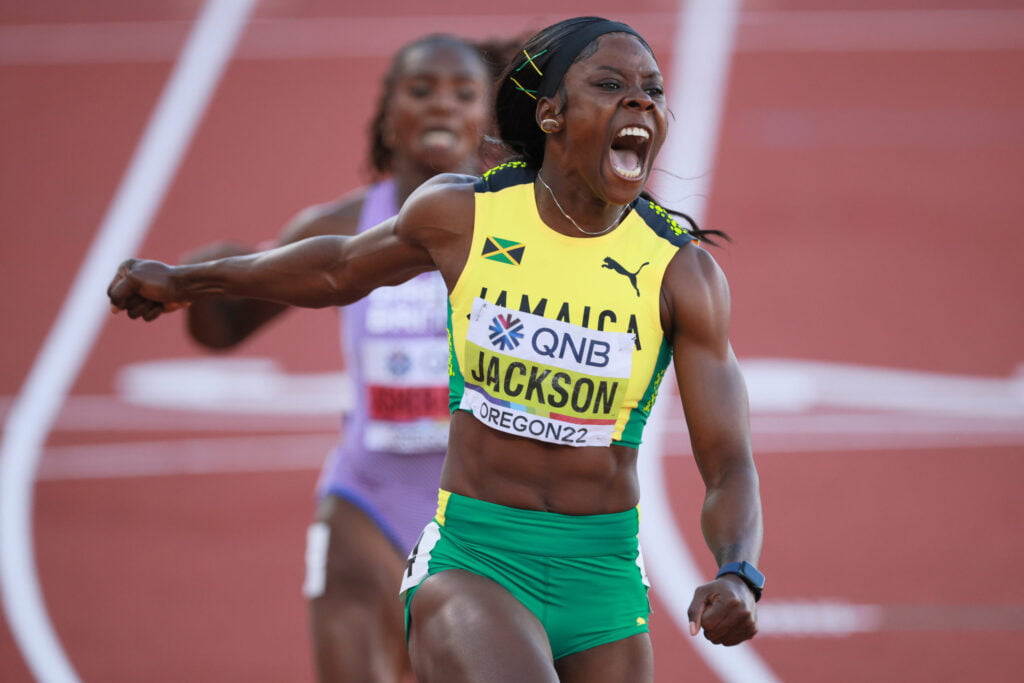 Shericka "Jacko" Jackson a Sprint Queen
Shericka Jackson is a Jamaican sprinter who has made a name for herself in the world of athletics. Born on July 16, 1994, in St. Ann Parish, Jamaica, she grew up with a love for sports, and that passion led her to become one of the country's most promising track and field stars.
Jackson's journey to success was not without challenges. She had to overcome personal and financial obstacles to achieve her dreams. However, her dedication, hard work, and talent have made her one of the most celebrated athletes in Jamaica today.
In this article, we will take a closer look at the life of Shericka Jackson, her journey to becoming a sprint queen, and her plans for the future.
Early Life and Career
Jackson grew up in a small town in St. Ann Parish, where she attended St. Hilda's High School. She was always athletic and participated in a variety of sports, including netball and football. However, it was her speed and agility that caught the attention of her school's track and field coach.
At the age of 15, Jackson began training with coach Stephen Francis at the MVP Track Club. Under his guidance, she quickly developed into a top sprinter. In 2012, she won her first international medal at the CARIFTA Games, where she took home a silver medal in the 400m.
Success on the World Stage
Jackson's first major international success came at the 2015 World Championships in Beijing, where she won a silver medal in the 400m. She followed that up with a bronze medal at the 2016 Olympics in Rio de Janeiro.
However, it was at the 2019 World Championships in Doha where Jackson truly made her mark. She won the gold medal in the 400m with a personal best time of 49.47 seconds. Her victory was made even more remarkable by the fact that she had never before run a sub-50-second race.
Jackson's performance at the World Championships cemented her status as one of Jamaica's top sprinters. She is now considered one of the favorites to win gold at the 2021 Tokyo Olympics.
Off the Track
Outside of athletics, Jackson is known for her humble personality and her dedication to her community. She is actively involved in charity work and is passionate about giving back to those in need.
Jackson is also a role model for young Jamaicans who dream of achieving success in sports. She has shown that with hard work, dedication, and the right support, anyone can overcome adversity and achieve their goals.
Looking to the Future
Shericka Jackson has already accomplished so much in her career, but she is far from finished. She has set her sights on winning gold at the Tokyo Olympics and becoming one of Jamaica's greatest ever sprinters.
Jackson's rise to stardom is a testament to the talent and potential that exists in Jamaica's track and field community. With athletes like her leading the way, the future of Jamaican athletics looks bright.
In conclusion, Shericka Jackson's journey to becoming a sprint queen is a remarkable one. Her dedication, hard work, and talent have made her one of Jamaica's most celebrated athletes. Her story is an inspiration to young Jamaicans everywhere who dream of achieving success in sports. We look forward to seeing what the future holds for this remarkable athlete, and we at allsportsjamaica.com will be cheering her on every step of the way.
About Author