St Catherine's Hunter Ready To Take Over Netball World
2 min read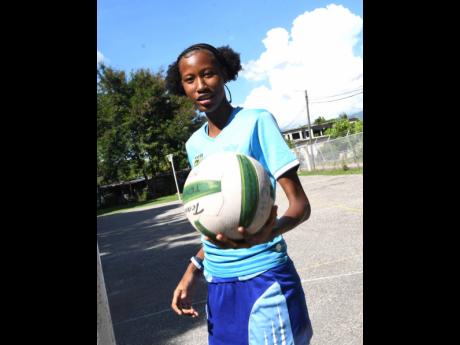 Hunter is committed to developing as a goal shooter. She recently helped St Catherine High defeat St Jago High 41-32
Kellian Hunter is relishing the idea of doing big things in her netball career. She led St Catherine High when they secured the Corporate Area ISSA Under-19 schoolgirls netball tournament in 2022. She was recently included in the national under-21 development programme.
Hunter was a key player in St Catherine's success. The lanky 18-year-old helped her team defeat former champions Gaynstead High with a score-line of 26-23. She scored 22 goals in 28 attempts in the final.
Hunter told journalists that her inspiration comes from the support she receives from coaches, family members and friends. She said that the call-up to the national development programme will incentivize her to perform even better. She loves netball and she hopes to build a career as a professional player.
The upper-sixth-form student regards St Catherine's victory as her most cherished accomplishment in the sport, which she only started playing on her entry to the 75-year-old institution.
The teenager hadn't played netball before she enrolled in St Catherine High. She gained an interest in netball when she was in grade seven. She revealed that she began her career after she asked the coach and to give her an opportunity.
She said that her biggest achievements are winning the title and being named as the tournament's best goal shooter. She claimed that winning the title was the most 'surreal moment' of her career. She revealed that the team was successful because the players worked extremely hard to achieve this. The team also received a lot of support from the school.
Hunter is committed to developing as a goal shooter. She recently helped St Catherine High defeat St Jago High 41-32.
About Author