Sunshine Girls Lose To Australia In Netball World Cup
2 min read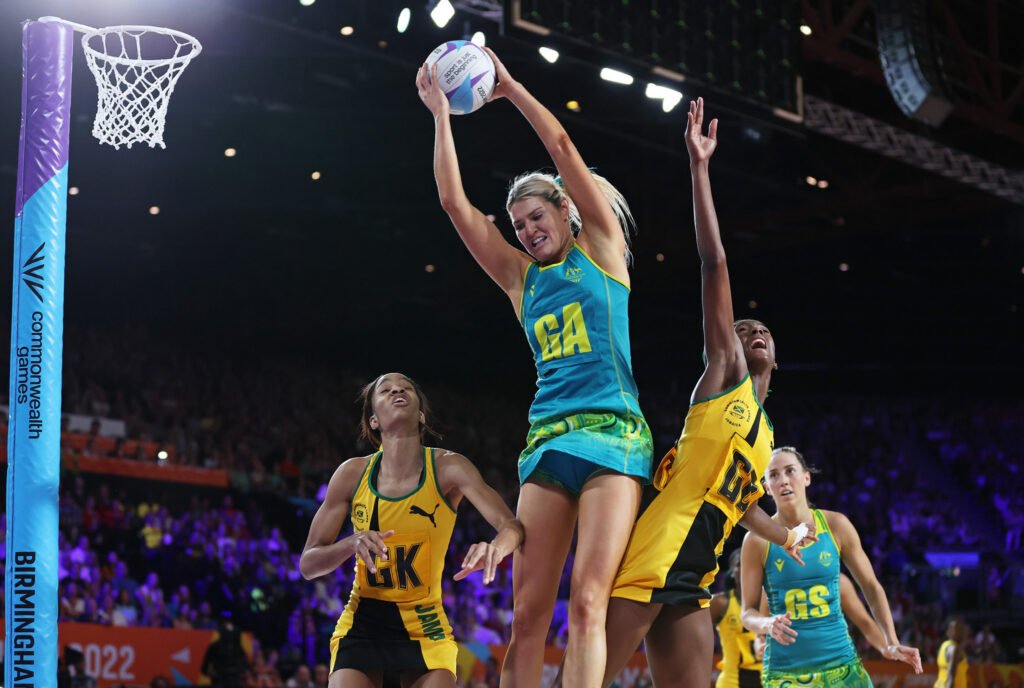 Jamaica will clash against New Zealand at 9:00 am. on Sunday
Jamaica's Sunshine Girls were beaten by 11-time champions Australia in a 57-54 loss. The Jamaicans showcased their resilience but this didn't stop them from being knocked out from the Netball World Cup. This semi-final match happened in Cape Town, South Africa on Saturday.
The Australian team will be competing in their ninth consecutive final. The Diamonds will be feeling lucky because they were pushed to the limit by Jamaica.
The two teams were involved in an intense contest and the momentum kept fluctuating. However, most of the crucial moments favored Australia.
The first 30 minutes, none of the teams led by more than three. The two teams couldn't be separated by the end of the first quarter and halftime.
The tide turned in Australia's favor in the last five minutes after goalkeeper Courtney Bruce intercepted a possible goal for Jamaica.
Captain Jhaniele Fowler led the Sunshine Girls with an impressive performance in her 100th game for her country. She scored 46 of 47 shots but was unlucky to finish on the losing side. Shanice Beckford needed 10 attempts to shoot nine goals. This was Jamaica's first loss of the competition.
Australia has been problematic team for the Sunshine Girls in recent times.
Australia will compete in the final against England. The game will happen on Sunday at 11:00 am Jamaica time.
On the other hand, Jamaica will clash against New Zealand at 9:00 am. This match will take place just before the gold medal match.
About Author