Tapper Works With Sagicor Foundation to Empower Student Athletes
2 min read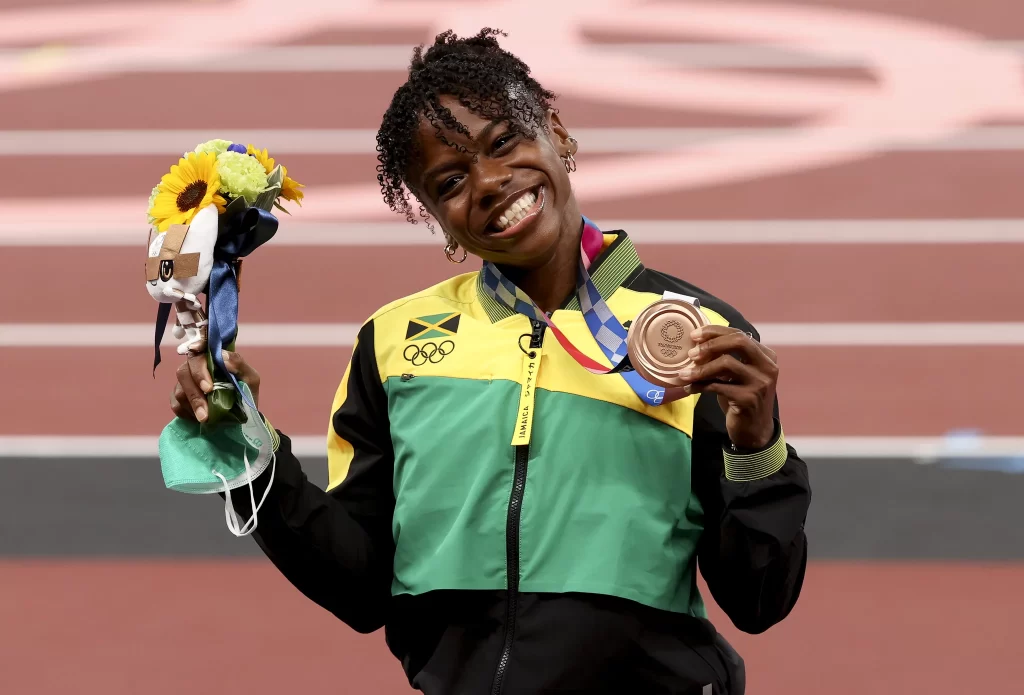 Tapper provided gadgets like laptops and tablets
Last Friday, an Olympic 100m hurdles athlete gifted high school student-athletes all over Jamaica with 10 digital devices which included laptops and tablets. This is part of Megan Tapper's campaign as a supporter of the 2022 Sagicor Sigma Corporate Run.
The devices were given to students participating in a variety of sports at Immaculate Conception High, St Andrew Girls' High School, Seaforth High School, Titchfield High School, Muschett High School, Oberlin High School and Lennon High School.
The National Education Trust, the organization that manages education-related investments, aided in the selection of the students in this program. Students in the sixth form and the upper-school were issued with laptops while those in the lower-school got tablets.
Tapper revealed that she was very passionate about this project during her speech at the handover. Moreover, she was happy that two students among the beneficiaries study at her former school St Andrew Girls' High School while two others attend her dad's former school Lennon High School.
St Andrew High School student Maja Henry who plays shot put and discus said that having the laptop would help in her research.
Among the people who attended the issuing of the devices was Mark Chisholm, insurance chief revenue officer at Sagicor Group Jamaica. He said that this program acts as Sagicor's way of appreciating not only Tapper for her role as this year's Sigma Run patron but also Olympic hurdles athlete Hansle Parchment.
Parchment further made a few contributions pledges to his former school Morant Bay High School. Among the things he plans to offer include educational sponsorships, meals and scholarships which he believes will help improve the students' performance both on track and field events.
About Author