The Australian Media is Angry at Usain Bolt
2 min read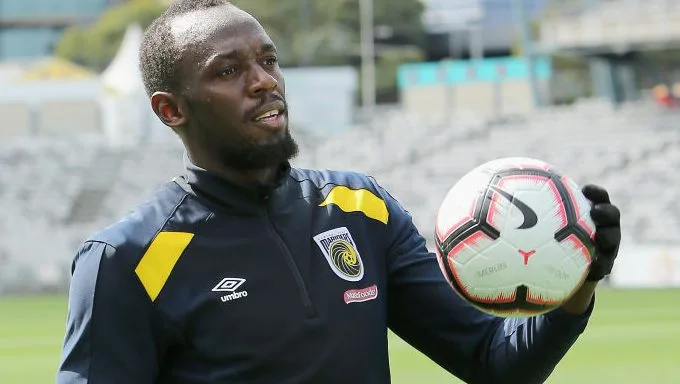 Bolt Played for Central Coast Mariners
The Australian media is angry at Olympic legend Bolt. The media reacted after the record holder made mean comments regarding the Australian league.
During an interview, Bolt recalled his time training and playing for the Central Coast Mariners. The interview happened right after a charity soccer game sponsored by UNICEF. According to him, he had made a significant error by choosing to start his soccer career in Australia. This move resulted in his failed football career.
After Bolt retired from field and track, he went to Australia as he did not want to remain in Europe. His move to Australia was not the best decision since the league is considered to be of a lower standard when compared to European leagues. He said that he wished he could've stayed in Europe.
Simon Hill was one of the people who were not pleased with the comments from Usain Bolt. He responded to the harsh words by stating that Bolt was not a good footballer as he thought he was. He said that he considered Bolt's time as a footballer as a publicity stunt.
However, Simon Hill was not the only person angry at Bolt. He was joined by James Dodd, who is a reporter for Fox Sports news football. Dodd had witnessed Bolt train at the Central Coast Mariners, and according to him, Bolt was a "below average" footballer.".
Another journalist known as Ray stated that Bolt was not a good footballer and was incapable of playing for the Australian League. He also said that Bolt struggled with fitness issues that resulted in inconsistencies in training sessions.
Usain Bolt is well known to be the fastest man in the world as he holds an excellent record in 100metres,200 meters, and 4*100 meters in the relay. He retired as an athlete in 2017 and later considered pursuing a career in football. He was later offered a deal to play for the Mariners.
About Author