Thompson Herah and Kemba Nelson Set to Sign with Puma
2 min read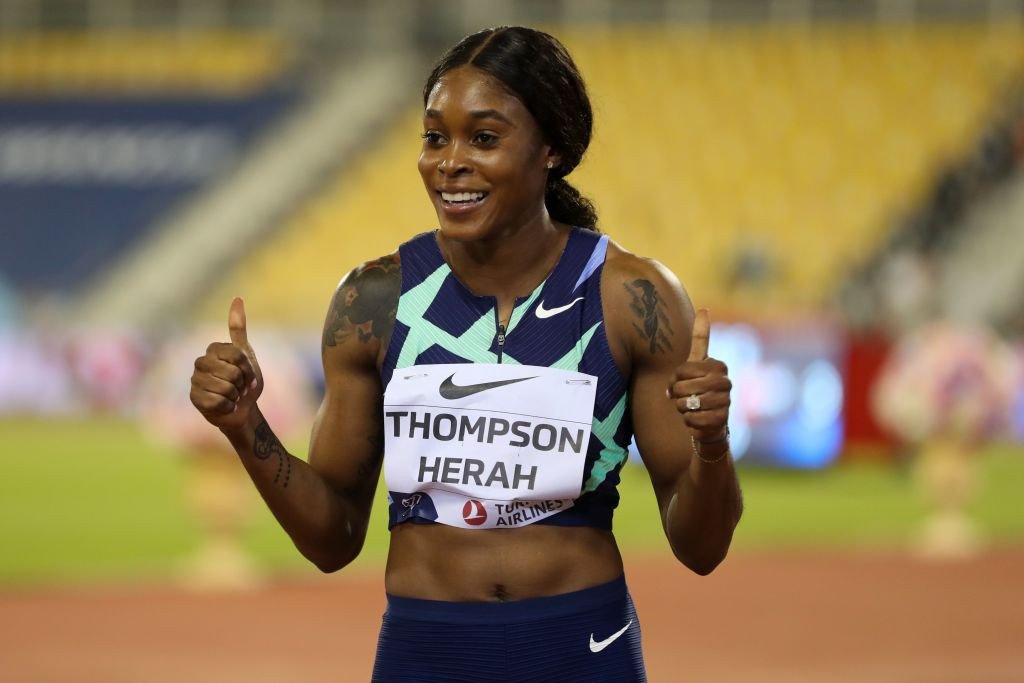 Thompson-Herah has Removed Nike from All her Social Media Platforms
Reports have claimed that Jamaican sprint superstar Elaine Thompson-Herah has agreed to sign a sponsorship deal with Puma. The double Olympic sprint champion has been under contract with Nike. This new deal is set to end her long relationship with Nike.
Puma is a German sportswear business that is known for producing sports apparel like tracksuits, shoes, balls, backpacks and t-shirts. Puma is close to announcing their new deal with 100m star.
Recently, Puma announced that they had inked an agreement with Kemba Nelson. The fast-rising Jamaican sprinter is said to have signed a mouth-watering contract with the giant company.
Thompson-Herah was recently spotted at the Norman Manley International Airport when she was going to the World Athletics Championships. Interestingly, she was seen wearing Puma lifestyle gear. The games will be happening in Eugene, Oregon.
Reports have claimed that Thompson Herrah has served the full-extent of her Nike contract. This contract expired just a couple of months ago.
Puma has been known to support the Jamaica Olympic Association and the Jamaica Athletics Administrative Association. The company has also sponsored several Jamaican athletes like Megan Tapper, Asafa Powell, Shericka Jackson, Rushell Clayton, Hansle Parchment and Usain Bolt.
In recent months, Thompson-Herah has removed Nike from all her social media platforms. She has been having a frosty relationship with the American company since she participated in the Tokyo Olympic Games.
The 30-year-old athlete has had a year that is full of change. She left coach Stephen Francis and the MVP Track Club.
She is hoping to win a gold medal in the upcoming World Championships. She currently has a season-best of 22.05 in 200m and 10.79 seconds in 100m.
She is regarded as the fastest woman on earth after she secured a time of 10.54 seconds in last season's games.
About Author