Tivoli High and Haile Selassie Compete for Walker Cup Title Today
2 min read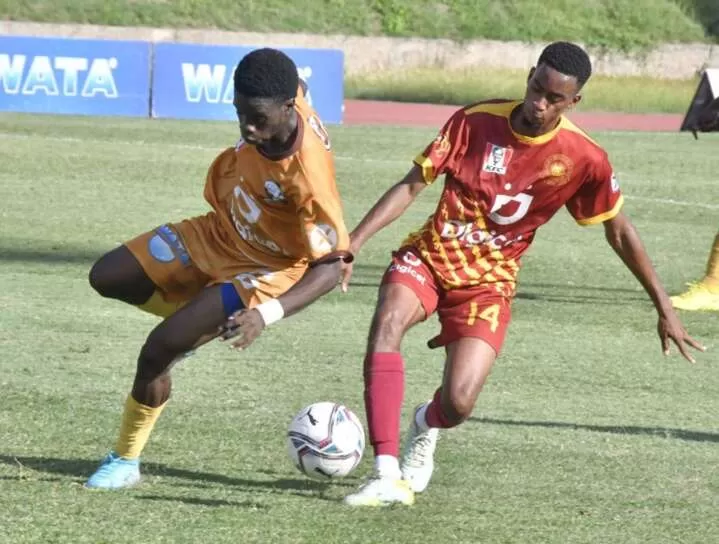 Both Tivoli and Haile Selassie have displayed a lot of potential this season having defeated St George's College and Wolmer's Boys' respectively
One of the teams between Tivoli High and Haile Selassie will win the ISSA/Digicel Walker Cup today. Neither of the teams copped silverware while at the top of their seasons.
The final match at 3:30pm will act as a curtain-raiser for the Sabina Park Manning Cup game between St Andrew Technical High School and Jamaica College that many are looking forward to.
Both Tivoli and Haile Selassie have displayed a lot of potential this season having defeated St George's College and Wolmer's Boys' respectively with an identical score of 1-0 in their semi-finals.
All the same, Haile Selassie's squad boast of being the first ever to make it to the schoolboy football finals. They easily clobbered St Catherine High who are the two-time defending champions 4-1 when they met for the quarter-final match.
The team based in Payne Avenue hope that they will change history today by winning the title for the first time ever.
However, with both teams eyeing the desired title, Linval Dixon's boys face a task of making the right moves while executing in an effective way if they are to finish the season in victory.
Tivoli High aims on remaking history after 17 years as they last won their four titles in 2005. This is their best chance to do so hence they are highly motivated to utilize this opportunity for the cause.
On the other hand, Haile Selassie have proven to be more effective when focused. No one is sure of where the much desired title will end up.
About Author