Finalists of the Manning Cup Stay Focused Despite World Cup Distraction
2 min read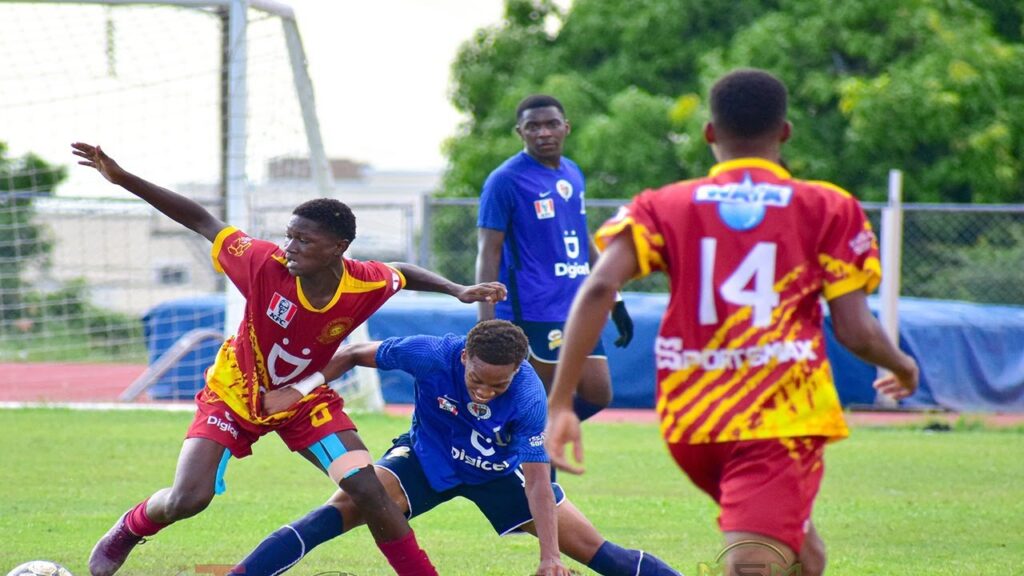 Jamaica College and St Andrew Technical High will meet for the final at Sabina Cup at 6:30 as they battle for the ISSA/Digicel Manning Cup title
It is quite strange to have the World Cup with the schoolboy football season in progress. While many expected the Qatar World Cup to have brought everything to a halt, the team managers of St Andrew Technical High (Phillip Williams) and Jamaica College (Davion Ferguson) believe that the tournament has made their teammates bond more while improving their focus during this period.
The two teams will meet for the final at Sabina Cup at 6:30 as they battle for the ISSA/Digicel Manning Cup title. This is the third final for both these teams in 5 seasons. The 2022 World Cup from rescheduled from the summer season to fall. This created an unexpected distraction as the schools also compete for the Manning Cup title.
According to Ferguson, his team is still focused on its current task despite the country's attention being diverted to the World Cup. Ferguson has utilized the tournament alongside training to improve the chemistry of his team.
As for Williams, he hopes that the season's climax will see them win the Manning Cup title once again 1987. He stated that he himself alongside his team have not found it hard to focus on their eyed target in spite of the ongoing World Cup.
Many might have found it easy but Ferguson admits that he has witnessed much change as his team has closely bonded with him during this period.
About Author