T&T vs Reggae Boyz Second Friendly Ends In Goalless Draw
2 min read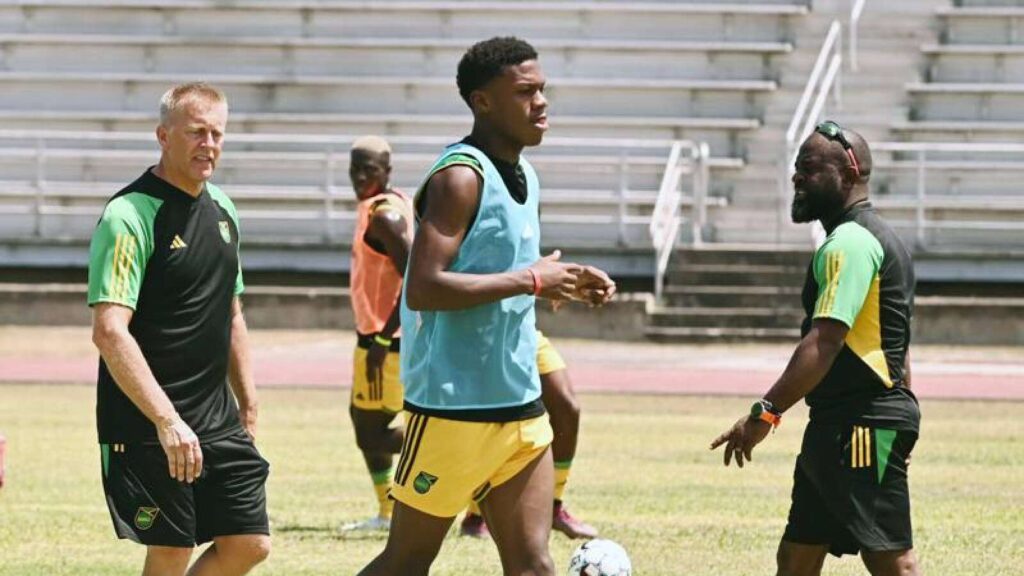 Hallgrimsson and his team will now direct their attention towards their next match against Mexico. It will happen on March 26
The Reggae Boyz were in 0-0 stalement in their second friendly against Trinidad and Tobago. This means that Jamaica has not secured a win in both matches, having lost 1-0 in the first one. The game happened in the National Stadium on Tuesday.
Jamaica's coach Heimir Hallgrimsson introduced seven new players in the second match. However, this was not enough to get a home win.
Be as it may, Hallgrimsson said that the friendly had achieve their purpose of discovering fresh talents. The coach told journalists that some of the youngsters had impressed him and they have a future in the national team. It is important to note that this friendlies were not focused on getting results.
Hallgrimsson was tasked with the job of leading the Boyz to the 2026 FIFA World Cup. He was hired in September 2022.
Some of the youngsters who played in the second game include Chelsea's Omari Hutchinson, Wolverhampton's Tyler Roberts and wonderkid Dujuan Richards. The 17-year-old Richards recently signed a contract with two-time Champions League champions Chelsea FC. Richards has made history as the first Jamaican to sign for big English team coming off High School football.
Richards won a free kick in the 12th minute after dribbling past one player. However, he proceeded to fly his effort above the crossbar. He also produced a powerful shot from the middle of the pitch but it didn't trouble the goalkeeper. He went on to create a chance out of nothing in the second half after dribbling past two defender. He produced another powerful shot that forced the Soca Boys keeper to make a save in the near post. Richards was the the only player to record a shot on target.
Hallgrimsson and his team will now direct their attention towards their next match against Mexico. This fixture will be part of the Concacaf Nations League and it will happen on March 26.
About Author