Dujuan Richards Can Be As Great As Drogba
2 min read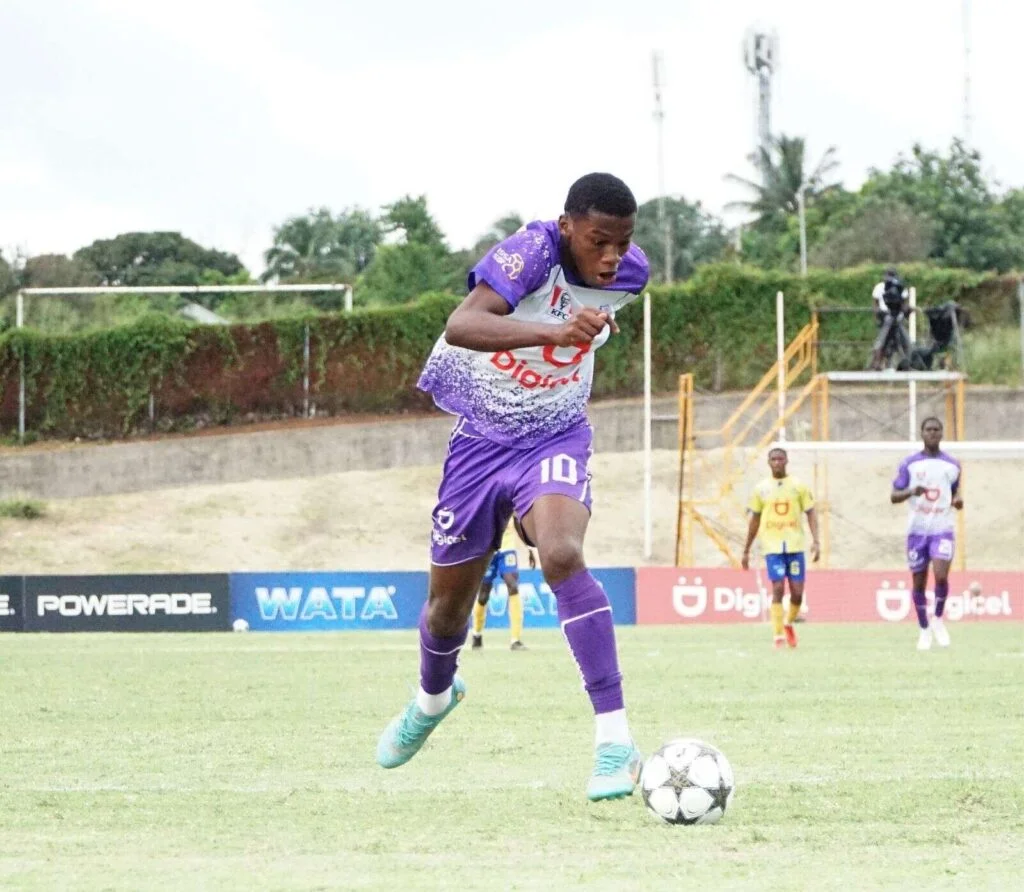 Chelsea is a perfect fit for Richards because the striker position is up for grabs
Jamaican wonderkid Dujuan Richards recently signed a pre-contract agreement with European giants Chelsea FC. Chelsea fans couldn't hide their excitement at the thought of adding a goal-machine to their talented squad.
Chelsea fans have been posting positive messages about the 17-year-old baller on social media. In fact, some of them have been comparing him to Victor Onsimhen and the legendary Didier Drogba. Drogba is regarded as one of the best strikers who has ever played football. He carried Chelsea FC through many years of success. He has 5 English premiership trophies, 1 champions league, 4 FA cups among many other trophies. Drogba was also named as the best African player in 2006 and 2009.
Dujuan Richards is certainly similar to other top class strikers. He is tall, fast, skillful and a constant goal threat. Richards biggest strength might be his ability to score on big occassions. This is a quality that is similar to Drogba who is remembered for scoring nine goals in 10 cup finals. This is very impressive since other world class strikers like Thiery Henry, Zlatan Ibrahimovic and Harry Kane have been criticized for disappearing in big moments.
At 6 feet 3, Dujuan Richards is already built like a premeir league striker. This is very important because the English league is known for being very physical. For comparison, he is already taller that Onsimhen who is 6'1.
Chelsea has struggled to sign a world-class striker since Diego Costa left for Atletico Madrid in 2017. Some of the strikers who have struggled to score goals at Chelsea include: Timo Werner, Gonzalo Higuain, Alvaro Morata, Romelu Lukaku, Fernando Torres and Aubameyang. All these strikers came in with big reputations only to fail spectacularly.
However, it is important to note that "little-known" players have always succeeded at Chelsea. For example, Drogba was an unknown striker when he arrived in England but he retired as the best Chelsea player ever. Richards is in a similar position and he will therefore not be under pressure from the English media. He will have enough time to develop and all he has to do is work hard.
Chelsea is a perfect fit for Richards because the striker position is up for grabs. As long as he keeps up his goal-scoring tendencies, he will dominate Europe for many years. Chelsea has been giving opportunities to young players and even 19-year-old Armando Broja was the main striker before he got injured.
Dujuan 'Whisper" Richards is a complete striker who can develop into a world-class player and we certainly won't be surprised if he fills the big boots of Didier Drogba. When he becomes a world superstar, just remember that AllSportsJamaica called it first! By the way, did you know that the Chelsea scout who recruited him also discovered Jadon Sancho and Phil Foden?
About Author