Reggae Boyz Lose To T&T By Narrow Margin
2 min read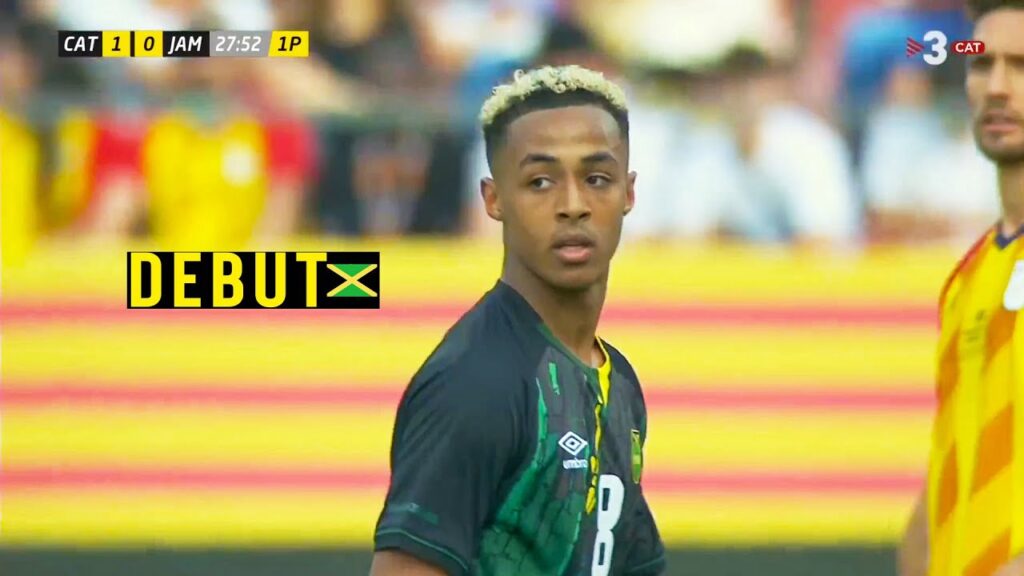 Jamaica will get a chance to avenge their loss when they face T&T on Tuesday at the National Stadium starting at 7:00 pm
The Reggae Boyz lost in their game against T&T by narrow margin of 1-0. The two teams clashed at the Bay Sports Complex. This was the home debut of head coach Heimir Hallgrimsson.
The game was decided by a 67th minute strike from Reon Moore. The The Soca Warriors' attacker beat his marker after he was released in a smooth counter attack. He proceeded to cut inside and shoot from distance. This powerful shot went in the back of the net through the near post. Goalkeeper Kemar Foster will be angry with himself because he knows he should have done better.
The Reggae Boyz began the game in a positive manner and they should taken one of the many chances they were creating.
Chelsea's Omari Hutchinson got a chance to put the Boyz ahead in the 28th minute. However, he made the wrong decision by passing the ball hoping to find a teammate. His pass was intercepted and the opportunity was gone.
Fans were excited when teenage sensation Dujuan Richards was introduced in the second half from the bench. The young striker got a few chances to equalize but it appeared that he was being hindered by the poor state of the surface. He recently committed his future to English giants Chelsea FC. Richards promised to be more clinical in the next match.
Coach Hallgrimsson said that he felt that his team created the better chances although they missed the finishing touch. He expressed concern about the poor state of the pitch and claimed that his team would have performed better if there was a better ground.
Jamaica will get a chance to avenge their loss when they face T&T on Tuesday at the National Stadium starting at 7:00 pm.
About Author