Usain Bolt Receives Another Doctorate Degree
2 min read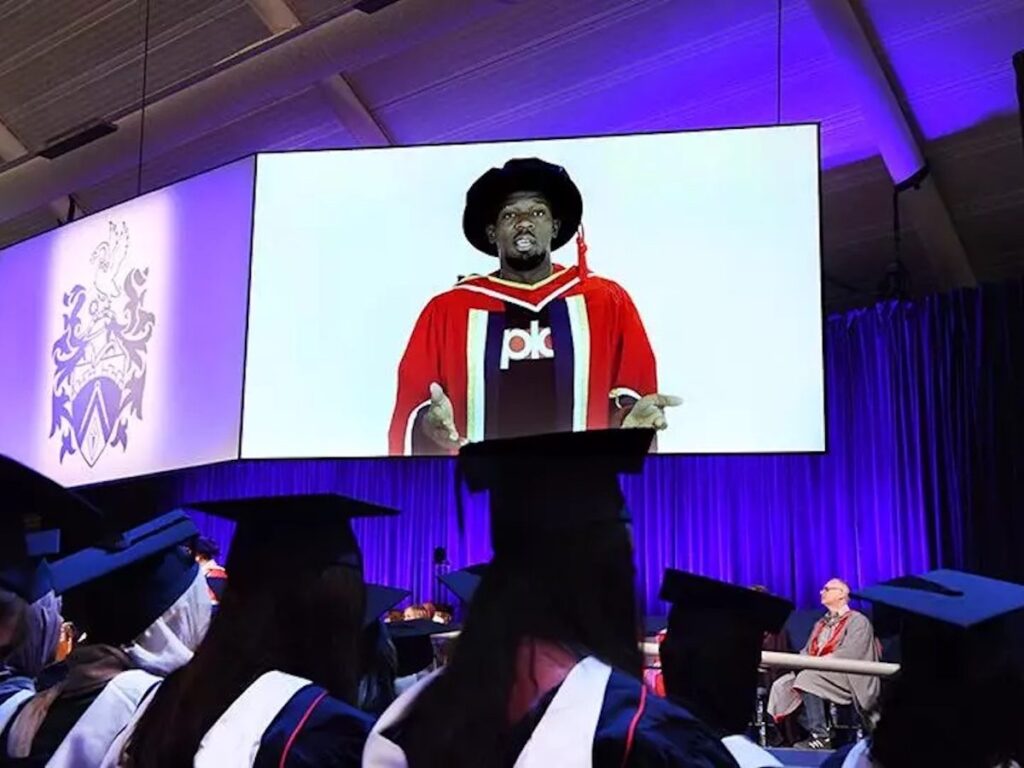 Bolt has Received Other Honorary Degrees in Previous Years
Brunel University has awarded Usain Bolt with a doctorate degree. Usain Bolt retired from sprinting as the fastest man of all time. He holds the records in 100m and 200 m.
Bolt expressed gratitude towards the London-based University for his award. He gave his acceptance speech while speaking from Jamaica. The honorary degree celebrates Bolt because of his excellence in sports.
The world and Olympic champion addressed graduates of the institution, offering advice and encouragement to the attendees. The graduation ceremony was happening at the Brunel's Indoor Athletics Centre in Uxbridge.
Bolt reminded the graduates that they will be rewarded for hard work if they keep grinding. He said that they had to be tough in order to face the difficult parts of their journeys.
Bolt told the attendees not to give up on their dreams. He said that he didn't know that he would be as great as he is today.
Bolt used the London-based University as a training facility during his career.
Prof Costas Karageorghis said that the institution was delighted to give Bolt the degree because he is a sports legend and an inspiration to many people across the world. He is the Professor of Sport and Exercise Psychology.
Bolt received a previous honorary degree from the University of the West Indies in 2011. The degree recognized him as a Doctor of Laws.
In 2010, he was also awarded with a doctorate in sport. This one was from Northern Ireland's Queen's University.
About Author