Young Reggae Girls Fail to Qualify for World Cup After USA Thrashing
2 min read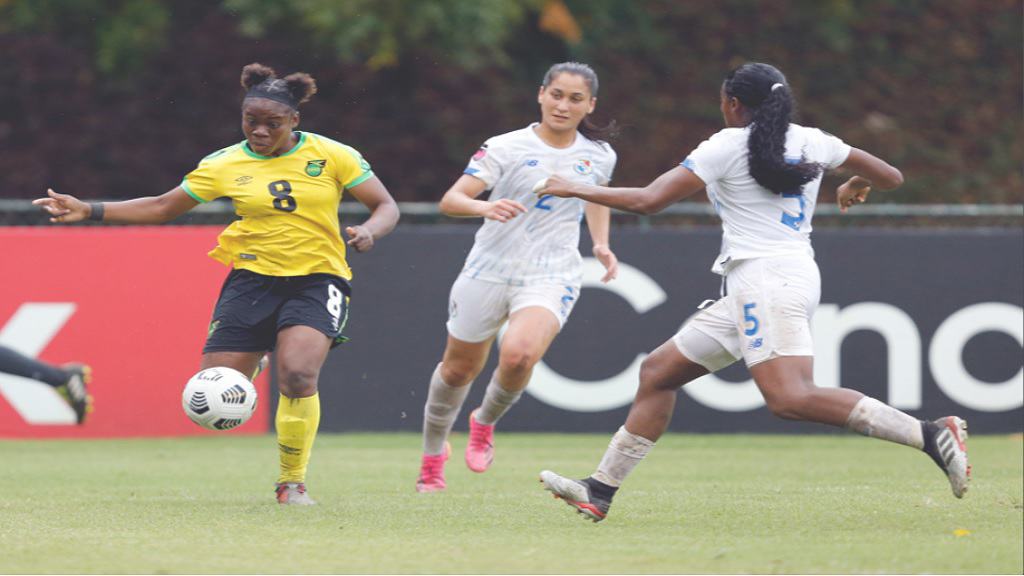 The USA Team Scored Four Times with No Response
A match went down between Jamaica's Under-17 Reggae Girlz and the United States team on Wednesday 4th May where the latter team thrashed the former at Estadio Panamericano in San Cristobal, the Dominican Republic.
The Reggae Girlz' dream of stealing the show from the Americans in the Concacaf Under-17 Women's Championship quarterfinals and finally qualifying for the finals then the Under-17 Women's World Cup later this year was sadly crushed during this match.
On the other hand, the Americans proceeded to the last four of the tournament. During the first half, Amalia Villarreal scored in the third minute followed by Charlotte Kohler in the 32nd minute and Riley Jackson in the 42nd minute. In the second half, Melina Rebimbas would add to the score board during the 56th minute.
The first goal came from a cross from Alyssa Gonzalvez to Villarreal who headed the Americans in front, giving them a good potential start.
Ball possession was dominated by the United States but the young Reggae Girlz displayed a sturdy defence including the brilliance of goalkeeper Liya Brooks hence saving them from a much worse outcome.
All the same, Kohler took advantage of a bad defensive clearance and managed to score the second goal from 12 yards. Shortly after Jackson merged efforts with a teammate before scoring the third goal for the Americans thus giving them a comfortable lead some minutes to the half time.
Later in the 56th minute after the break, Rebimbas channeled a cross past Brooks from a close range of three yards adding a fourth goal for the United States.
The Americans continued to dominate possession while barricading the young Reggae Girlz efforts which were merely two; one during the first half and the other during the second.
Brooks relentlessly managed to keep the score at 4-0 in spite of the few chances the Americans had to improve their score. The Americans proceeded to the semi-finals.
They are scheduled for a match on Friday where they will meet the winner of the Canada – Costa Rica match which took place on 4th May after press time.
The teams that will be ranked in the top three in this tournament will take part in the World Cup in India in October.
Earlier the Jamaican coaches had expressed their concern in possibility of failing to qualify for the world cup.