Kallum Watkins Ready to Represent Jamaica in Rugby World Cup
2 min read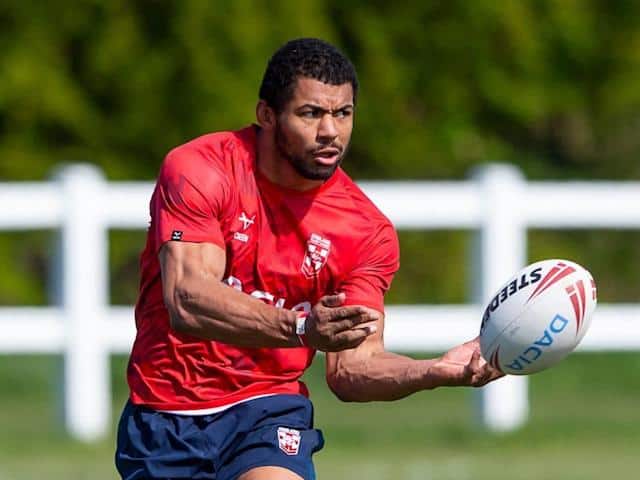 He Has Already Spoken to the Jamaican Authorities and Coaches
Kallum Watkins says he has expressed his interest to represent Jamaica in this year's rugby World Cup. This means that might not play another game for England if they don't recall him to their team.
The 31-year old, having recently recovered from an 11-month injury, is now in wonderful shape and says the promise of reward of a home World Cup this year was quite essential in his return from an annihilating third career ACL injury.
Watkins has had quite the cognitive impact in the second-row from since his return from injury. At his best, he is one of the most feared centres in World Rugby League.
He confirmed that he has not achieved what he wanted in the International game while speaking on The Big Interview for this week's Love Rugby League Podcast.
Watkins explained that he still hopes to be part of the England team as he was in the last two World Cups.
He said that he had a wonderful time in these tournaments. He said that he hasn't spoken to England's head coach Shaun Wane since the injury but he is hoping to regain a spot in the team.
He also revealed that he has been conversing with the Jamaican authorities and coaches. He hopes to play for the Island country if England does not work out.
In his last England appearance, Watkins would have helped his country win the sport's biggest prize if not for an ankle tap from Josh Dugan which Watkins confesses still traumatizes him.
All the same, Watkins is still hopeful that England will prevail this year since the team has a new crop of young players in the Super League and some with loads of experience in the NRL.
The Aussies are England's only threat this season as the current team is extremely impressive in strength and depth.
About Author