Leon Bailey Is Out Injured Again
2 min read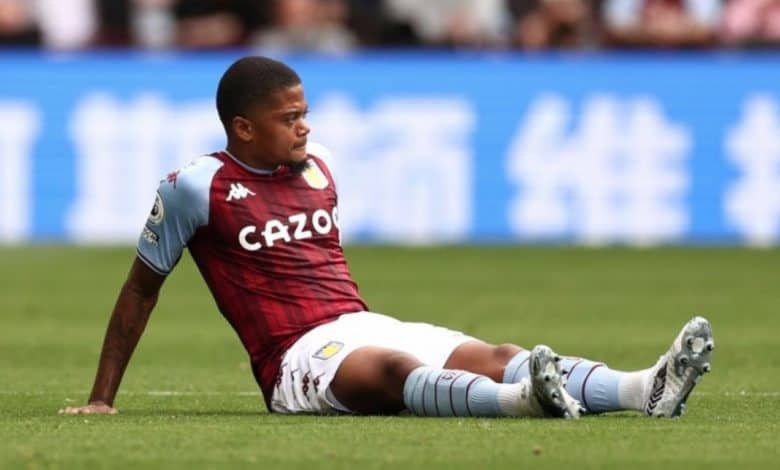 The Injury was Caused by Nasty Tackle by Manchester United Loanee Brandon Williams
Leon Bailey can't seem to catch a break after he picked up a new injury during his last game against Norwich City on Saturday, April 30. The Reggae Boy and Aston Villa winger has had to deal with non-stop injuries since he moved to England.
The injury was caused by nasty tackle by Manchester United loanee Brandon Williams. Bailey tried to play on but the pain was too much. The young Jamaican was forced to limp off just a few minutes before the half-time break.
After the game, Aston Villa coach Steven Gerrard said that they would do an MRI scan to establish the seriousness of the injury. However, he confirmed that the winger suffered from an ankle injury. It was obvious that Gerrad wasn't pleased with the situation.
"It's an ankle issue. In terms of the extent and the damage, I'm sure he'll be MRI scanned in the next 24 to 48 hours. I'm really disappointed and frustrated for him because he's worked really hard to get back, he's been training ever so well," Gerrard stated.
Gerrad said that he was hoping that Bailey would maintain his momentum on the pitch after building up his fitness in training. However it seems like his body hasn't fully recovered from his previous injuries.
He was previously sidelined because of a recurring ACL injury. The coaching staff and fans have been expressing their concerns due to the likelihood of the severity of this damage. It's possible that Bailey has played his last game of the season. Aston villa have 5 games remaining until the end of the season.
Bailey has suffered multiple injuries in the past, which have resulted in him being sidelined for numerous matches. Most recently, he suffered an injury to the thigh and was out for a total of 67 days.
The match concluded with Aston Villa scoring a 2-0 win against Norwich City.