Bunny Shaw Scores 4 to Help Manchester City Women Destroy Brighton
2 min read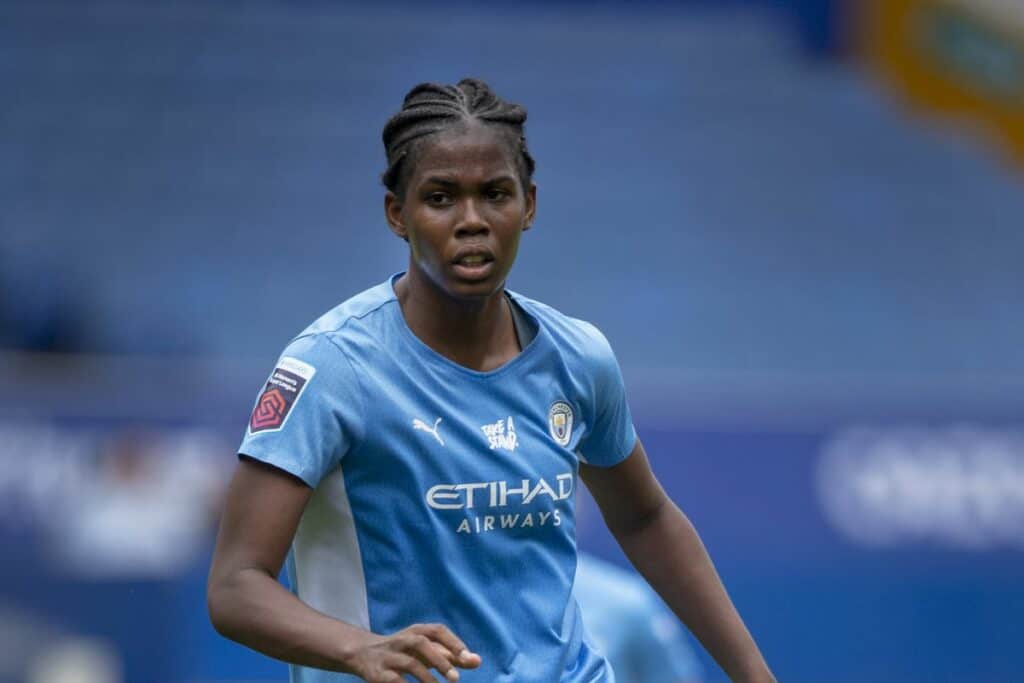 Khadijah was Named as the Player of the Match
Jamaican superstar Khadijah "Bunny" Shaw recently scored 4 goals against Brighton & Hove Albion. The game ended with a score of 7-2 in favor of Man City. This win has now helped Manchester City climb to third in the Women's Super League.
Khadijah Shaw put her team two goals ahead within the first 12 minutes. Her first goal came in the third minute while the second came in the 12th. Caroline Weir added to Manchester city's lead with a sublime finish in the 16th minute.
Brighton responded through a penalty goal from Inessa Kaagman in the 21st minute. Julia Ziogotti Olme scored Brighton's second goal in the 45th minute. Manchester City managed to contain this fight back from Brighton and went into the halftime break with a one goal advantage.
Khadijah was in beast-mode coming into the second half and she completed her demolition job with two more goals in the 57th and 61st minute. At this point Manchester City were just toying around with Brighton.
Alex Greenwood showed her class with Man City's sixth goal of the night. Manchester City closed the day with a 69th goal from Lauren Hemp.
Manchester City enjoyed 70% of the possession and they also had 11 shots on target compared to Brighton's 3.
Khadijah was named as the Player of the match after this stellar performance. She will be involved in Jamaica's quest to qualify for the upcoming women's world cup.
About Author