Brave Under-17 Reggae Girlz Hold Canada to a Draw
2 min read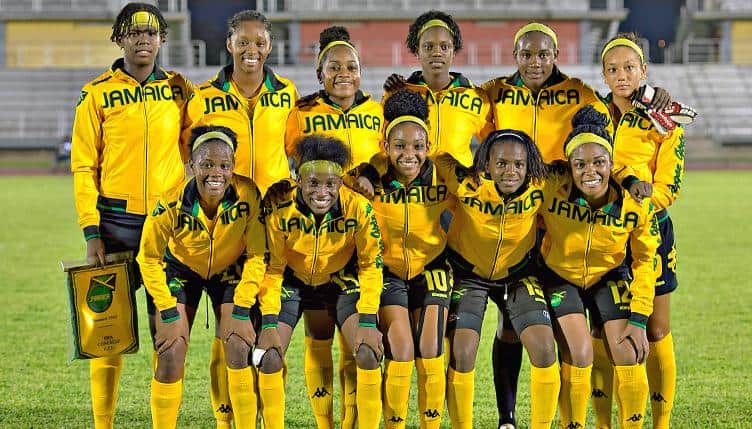 Jamaica Will Face Cuba in the Round of 16 Scheduled for Sunday
Jamaica played against Canada last night in their final group game of the Concacaf Under-17 Women's Championship. The under-17 Reggae Girlz managed to hold Canada at bay in spite of the latter's unforgiving pressure.
The match which went down at the Panamericano Stadium in Santo Domingo, Dominican Republic.
The game ended with a 1-1 draw that ensured that Jamaica finished with seven points and in second place in the group. Canada managed to top Group F with a better goal difference despite the fact that they finished with the same number of points.
Reggae Girl Natoya Atkinson made Jamaica take the lead when she scored in the 38th minute but Renee Watson of Canada responded with a 50th minute goal. Both teams have now completed the group stage.
Initially, Canada had clobbered Dominican Republic 10-0 before defeating Bermuda 5-0. Jamaica beat Bermuda 7-0 then later whipped host country Dominican Republic 3-1. These games ensured that both Jamaica and Canada progressed to the round of 16.
During the match, Canada took the go ahead and kept Jamaica under intense pressure making goalkeeper Layla Brooks the busier of the two goalkeepers.
Canada almost took the lead in the 7th minute where Jeneva Gray fired a shot from inside the penalty area to hit for the crossbar. In the 20th minute, Shaneil Buckley had a golden opportunity for Jamaica but her shot resulted in an easy save. It was recorded as a shot on target.
Canadians again put on early pressure when the second half started and they were rewarded for their efforts. Canada had their chances to score again and take the win but the Jamaican defense stood firm.
The girlz occasionally attempted several attacks of their own. Jamaica survived to the end thanks to Brooks efforts to stop shots from Maalouf and substitute Anna Hauer. Jamaica prepares to face Cuba in the round of 16 scheduled for Sunday.