Kemar Mullings Scores Both Goals For Humble Lion
2 min read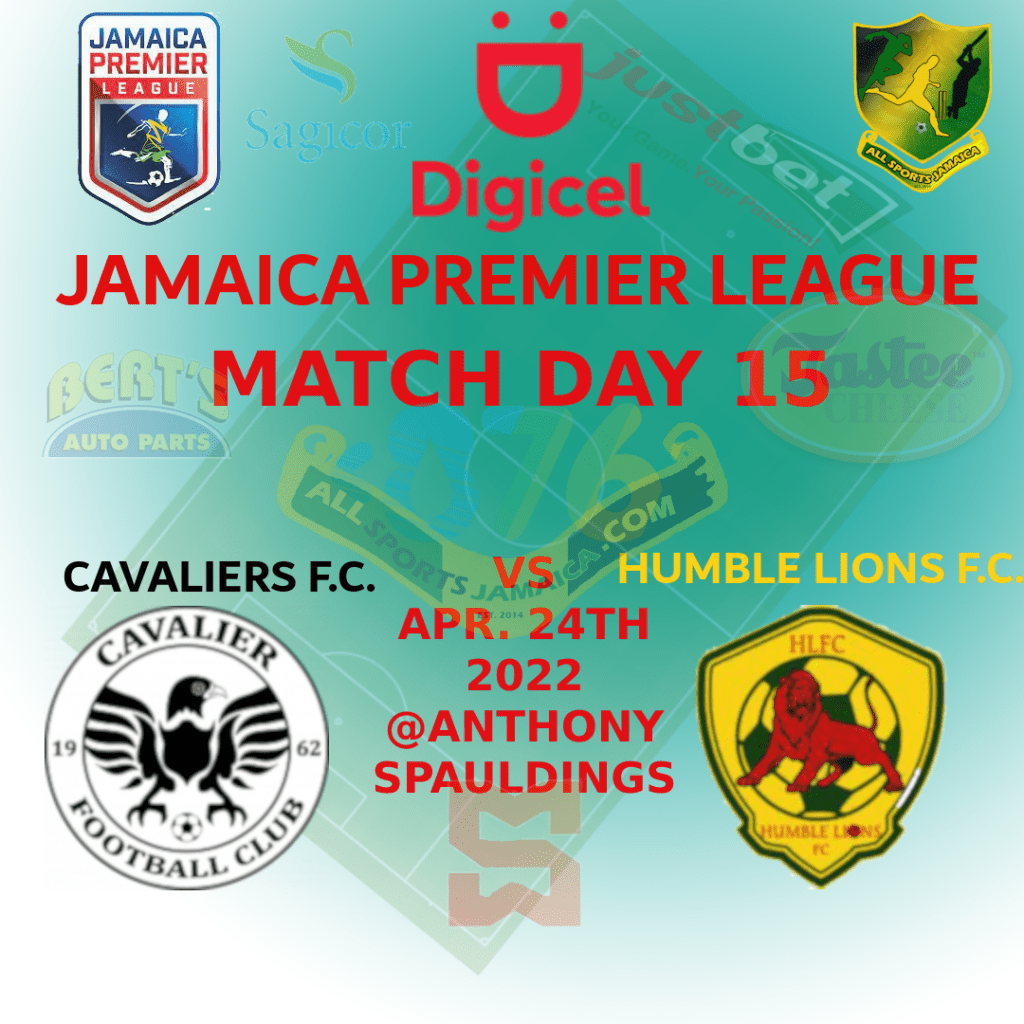 Mullings and Clennon Were the Main Goal Threats
The anticipated match between Cavalier and Humble Lion went down recently at the Anthony Spaulding Sports Complex where Kemar Mullings scored two goals in a 2-0 win. This brace secured a unique victory for the ten-man Humble Lion in the Jamaica Premier League.
Mullings scored the first goal merely four minutes into the game, adding the second one during the 17th minute. However, during the 22nd minute, defender Xavian Virgo was issued a red-card. However, the Clarendon-based team still managed to win.
Humble Lion Head Coach Andrew Price revealed that the match had its hardships and that they have had a very tough season with many unfortunate occasions. He said that he was pleased with his team and how they had performed in their latest match.
Striker Andre Clennon gave a cross to Mullings who, from a close range, fired towards Cavalier's goalkeeper Jaedine White who failed to save it giving Humble Lion an early lead. Later in the 17th minute, Clennon hit the bar with a header.
Mullings shot the ball past White raising the score to 2-0. Ronaldo Webster of Cavalier nearly scored but goalkeeper Dennis Taylor swiftly pushed the shot for a corner.
Cavalier persistently tried to tackle the Humble Lion defenders after the first half but all to no avail as Humble Lion defended firmly. Mullings and Clennon were still threatening to score again.
During the added time, Colin Anderson missed a shot from three yards in what was typically the best chance for Cavalier to score.
Shaneil Thomas of Cavalier almost scored shortly after but Taylor denied him the chance twice at the near post.
Rudolph Speid, Cavalier's coach, told the media that the demise of Omar Laing on Friday had affected his players negatively hence they were not really focused on this match. Humble Lion will now join Molynes United on 14 points while Cavalier stays 5th with 23 points.