KSAFA Will Not Attend JFF's Tier Two Competition
2 min read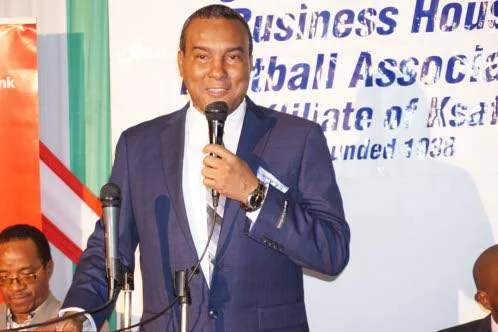 KSAFA President Said It's Too Expensive
Kingston and St Andrew Football Association (KSAFA) announced that it will not be involved in the Jamaica Football Federation's (JFF) tier two competition which is set to commence on May 28th. Wayne Shaw, KSAFA president, declared that the competition is not fiscally executable for teams at the parish level.
He stated that the previous qualification arrangements were of much lower costs for teams at the lower level.
He further explained that due to the COVID-19 pandemic, many sponsors ceased sponsoring football which makes it very hard for them to raise the $9 million required to cover the high costs of travelling from Kingston to the rest of the island.
Shaw revealed that they were okay with the fact that the other parishes will be in line for the opportunity without them since KSAFA has had 6 teams in the Jamaica Premier League (JPL). He said that the previous qualification format was more economical since they did not have to travel that much.
KSAFA and JFF have expressed different opinions about the structure of the country's football for quite some time. KSAFA did not approve of a football restructuring proposal by JFF in 2020, terming it as impractical.
The proposal suggested that the number of clubs in the island be reduced by more than half, raise the number of teams in the Premier League from 12 to 14 in addition to starting a second-tier professional league.
The league was to have 16 teams with one team from each parish to set off the competition in the 2020-2021 season. JFF competitions chairman, Gregory Daley, could not be reached and therefore we don't have a response from JFF.
For the opening round of tier two games, Chapleton Maroons will not play. However, Falmouth will go up against Wadada, Lime Hall Academy face Baptist Alliance, Portlanders play Treasure Beach, Tru Juice take on Downs, Albion meet Hopewell and Faukland tackle Reno.
The top four teams will proceed to the semi-finals in which the winners will progress to the final and secure their places in the JPL.