AC Milan Signs Jamaican Defender Allyson Swaby
2 min read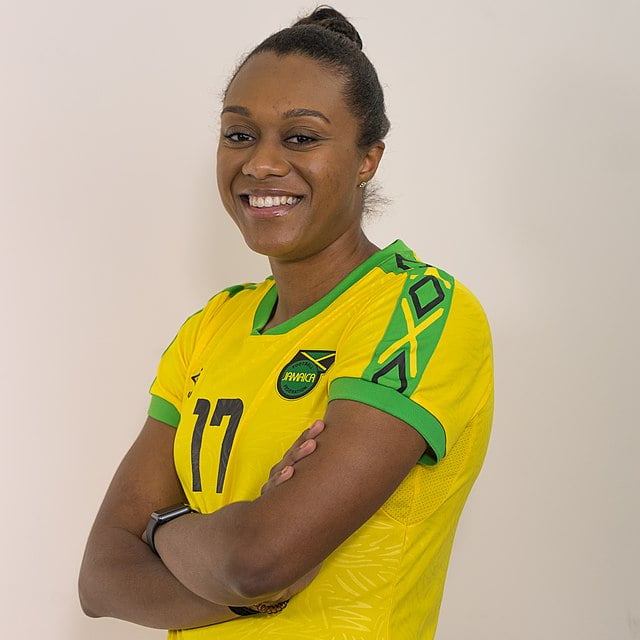 She scored the nation's only goal in the group-stage of ongoing Women's World Cup
Reggae Girlz defender Allyson Swaby has signed a long-term contract with AC Milan. The Jamaican has been playing in Los Angeles for a club known as Angel City.
Angela Hucles Mangano; the General Manager of Angel City, said that they have given Allyson their blessings in the next stage of her career. She said that they will always consider her an icon of the club's history. She congratulated her for her memorable performances in the Women's World Cup. on the world stage of football with Team Jamaica, appearing in her second World Cup. We truly wish her nothing but the best."
Swaby joined Angel City in the 2022 season after a spell in AS Roma. She made 55 appearances for Roma. She helped the team win the Coppa Italia trophy; the team's first major trophy. However, she has been playing for Paris Saint-Germain in the past six months.
Swaby was one of Jamaica's best performers in the ongoing World Cup. The managed to reach the knockout stages in only their second Women's World Cup. She scored the nation's only goal in the group-stage.
Swaby has made 29 appearances for Jamaica since she was first called up in 2018.
Swaby's collegiate career began with a stint for the Boston College Eagles. She was the team captain when she won the 2014 All-ACC Freshman Team honors. She began her professional career after graduating from Boston College. She signed a contract with an Icelandic third-division club known as Knattspyrnufélag Fjarðabyggðar. She scored 5 goals after making 12 appearances in all competitions.
The Reggae Girl is also active in off the field activities. She is a member of a pledge-based organization that is known as Common Goal. This organization promotes equality through soccer. It also uses her platform to highlight and tackle other social challenges.
About Author