Jamaica Announces World Champs Team
2 min read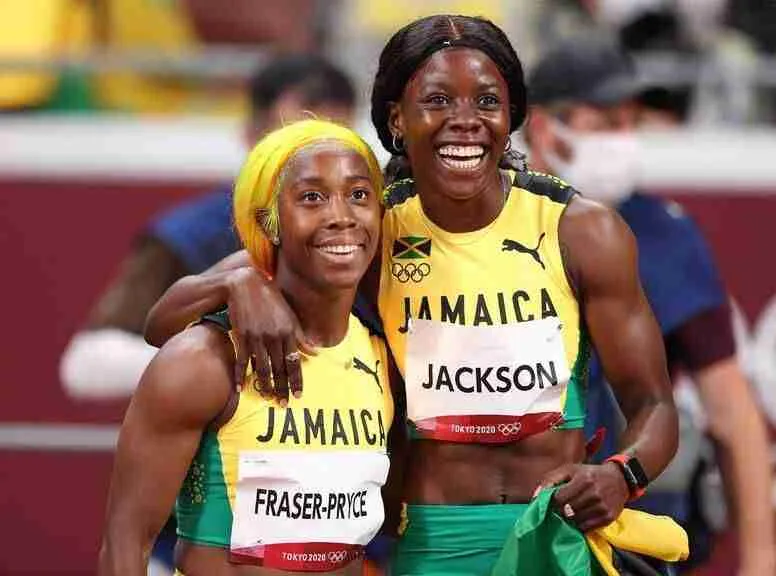 The team will include superstars Shericka Jackson and Shelly-Ann Fraser-Pryce
Jamaica has named a team that will represent them in this year's World Athletics Championships. The country will be represented four medalists from the 2022 edition.
The 2023 World Champs will take place in Budapest, Hungary. The competition is expected to begin this weekend.
The team will include superstars Shericka Jackson and Shelly-Ann Fraser-Pryce. They will be defending their crowns in the respective women's 200m and 100m races.
Some of the other big names include Shanieka Ricketts and Elaine Thompson-Herah. Ricketts finished second in the women's triple jump while Thompson-Herrah finished third in the women's 100m.
Thompson-Herah is the only one who will not be competing strictly in individual events.
100m hurdles silver medalist Britany Anderson will not be competing in this tournament being sidelined with an injury earlier this year. She has been ruled out for the season. She won the 2022 silver medal in Eugene.
Jamaica will represented by a total of 65 athletes. The fans have become accustomed to big performances and this tournament will be no different. The athletes will be hoping to dominate the nine-day championships.
The team is made up of 10 women and 17 men — who were not in the 2022 team.
The male newcomers include 400m hurdles medal favorite Roshawn Clarke and triple jump gold medal favorite Jaydon Hibbert. The men's 400m pool is also composed of credible medal contenders. They include Rusheen McDonald, Zandrion Barnes, Antonio Watson and Sean Bailey.
The women's pool includes hurdlers Andrenette Knight and Ackera Nugent, as well as sprinters Ronda Whyte and Natasha Morrison.
About Author