Aljamain Sterling Retains His UFC Bantamweight Title
2 min read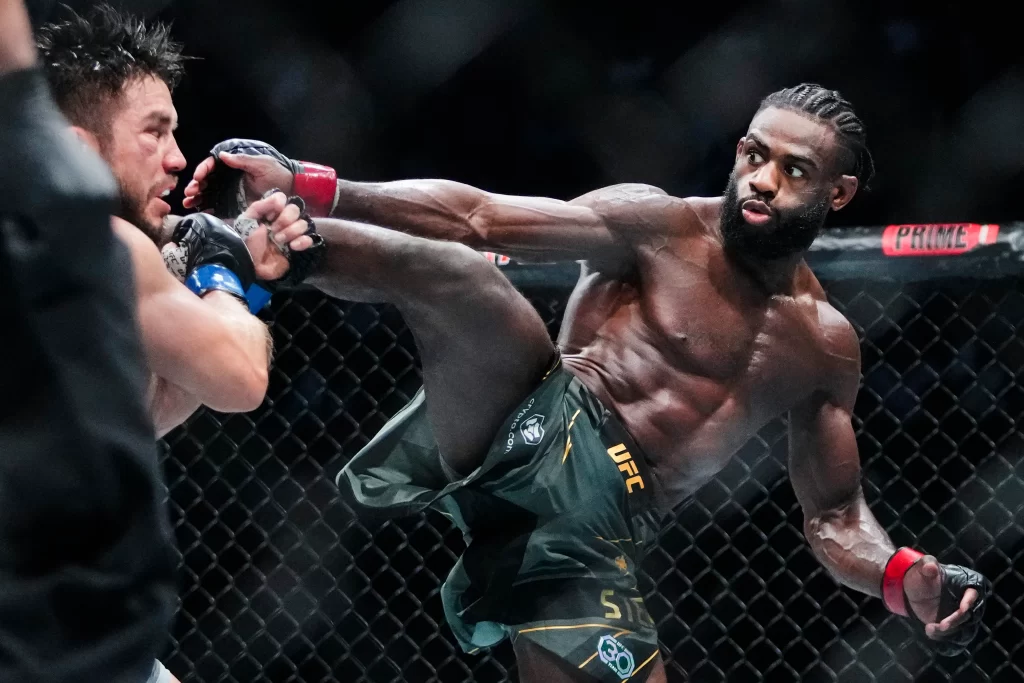 He intends to defeat O'Malley before moving up in weight class to challenge featherweight champion Alexander Volkanoski
Aljamain Sterling recently defeated Henry Cejudo to retain his bantamweight title. This win now puts him in the conversation for "best bantamweight of all time."
His win was via a split decision. This fight was the main event of UFC 288. The event was held in the Prudential Center in Newark, New Jersey.
This matchup lived up to expectations just like it was advertised on paper. Cejudo was coming back from a three-year lay-off. Cejudo is a former two-weight champion who previously held the bantamweight and flyweight belts.
The judges score cards reflected the competitiveness of the matchup. Sterling earned the favor of two judges who scored it 48-47 in his favor. The third judge scored it in favor of Cejudo with a score card of 48-47.
Many analysts had predicted that the 36-year-old Cejudo would use his experience to defeat Sterling. However, Sterling proved his doubters wrong by showcasing his resilience and elite decision-making.
Sterling has a special connection Jamaica because both of his parents are from the Island. He is proud of his roots and has even been pictured with the Jamaican flag in previous fights. He brought the UFC staff to Jamaica before his fight against Cejudo. He was involved in some charity activities where he gave back to some needy kids.
Sterling has now set up a clash against UFC superstar Sean O'Malley in his next fight. He intends to defeat O'Malley before moving up in weight class to challenge featherweight champion Alexander Volkanoski.
About Author