"Top Teams Clash: Meadforest vs Tru Juice Headline Match Day 5 of Jamaica National Tier II Football"
3 min read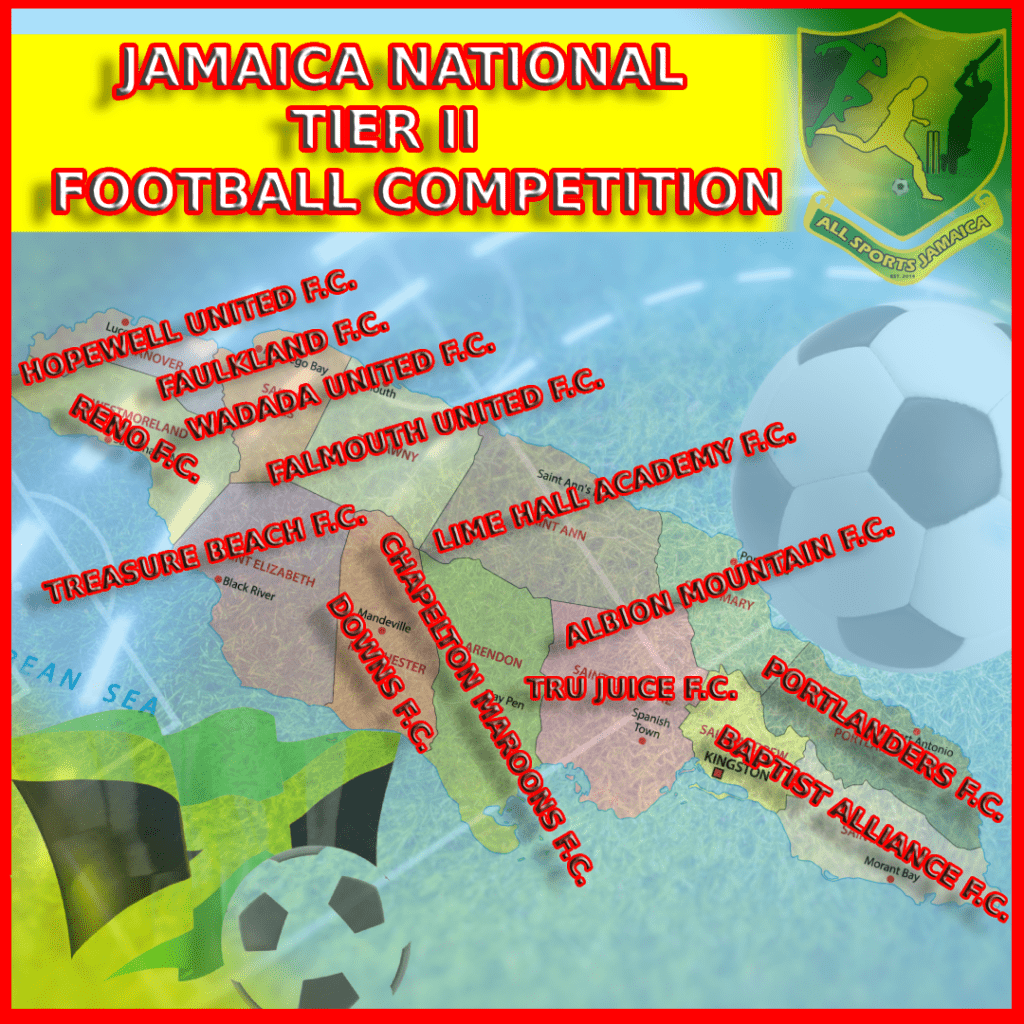 Preview: National Tier II Match Day 5 – All Eyes on Meadforest vs. Tru Juice
The excitement of the Jamaica National Tier II Football competition continues to build as matchday 5 approaches. With some exciting fixtures scheduled, fans are eagerly anticipating another thrilling round of action. Allsportsjamaica.com is here to give you a preview of the upcoming games.
The standout fixture of the day is undoubtedly the clash between league leaders Meadforest F.C. and second-placed Tru Juice F.C. Meadforest has been in dominant form this season, winning all their games so far. Tru Juice, on the other hand, has been impressive too, with two wins and two draws from their four games. This match promises to be a mouthwatering encounter, and the result could have a significant impact on the league standings. Even if Meadforest comes out on top, Tru Juice will still be looking to keep the pressure on the league leaders and stay in the title race.
Falmouth United F.C. will also be looking to continue their unbeaten run when they take on struggling Downs F.C. After an impressive 2-0 victory over Treasure Beach on Matchday 4, Falmouth will be brimming with confidence heading into this fixture. Meanwhile, Racing United F.C., fresh off their massive 5-0 win over Portlanders F.C., will look to build on their rich scoring form when they face bottom half side Wadada United F.C. With a game in hand and seven points, Racing United currently sit fourth in the league.
Baptist Alliance F.C. will be hoping to get their first win of the campaign when they take on Albion Mountain F.C. at home. Treasure Beach F.C., who suffered a defeat on Matchday 4, will look to rebound when they face Portlanders F.C. at Breds Sports Park. In a mid-table encounter, Reno F.C. will take on Lime Hall Academy.
Allsportsjamaica.com will be covering all the action from Matchday 5, which is slated for May 13th, 2023, with kickoff time set for 3:30 pm Jamaica Time. Stay tuned for live updates and analysis on one of Jamaica's most exciting football competitions!
About Author