Andre Blake's Exemplary Season Honored by Sports Minister
1 min read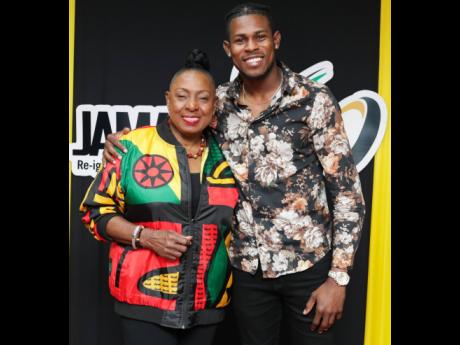 Blake had an outstanding 2022 season as he secured the Major League Soccer (MLS) Goalkeeper of the year award
Last Friday, the Culture, Gender, Entertainment and Sport minister Olivia 'Babsy' Grange met with the captain of the Jamaica senior men's football team to honor him for an excellent season this year.
Blake had an outstanding 2022 season as he secured the Major League Soccer (MLS) Goalkeeper of the year award, this being his third time. He has won the award before both in 2020 and 2016.
He also bagged the 2022 John Wanamaker Athletic honor which is usually awarded to sportsmen who have brought credit upon the city of Philadelphia. In addition, he secured the MLS All-Star nod for the fourth time this season.
Since the award was launched in 1961, Blake brags of being the first Jamaican men's footballer to win the award. He is now listed among famous names such as the 2018 Superbowl champions the Philadelphia Eagles; boxers Benard Hopkins and Joe Frazier and basketballers Wilt Chamberlain, Julius Irving and Charles Barkley.
Grange met the Philadelphia Union goalkeeper at her office based in St Andrew at the 4 Trafalgar Road. She stated that Blake's excellence and leadership continues to inspire many. Blake had a save percentage of 79.4 which is quite high compared to most goalkeepers who played in at least three matches.
Blake revealed that he expects to garner more achievements.
About Author