Antonio Aiming To Score More Goals For West Ham
2 min read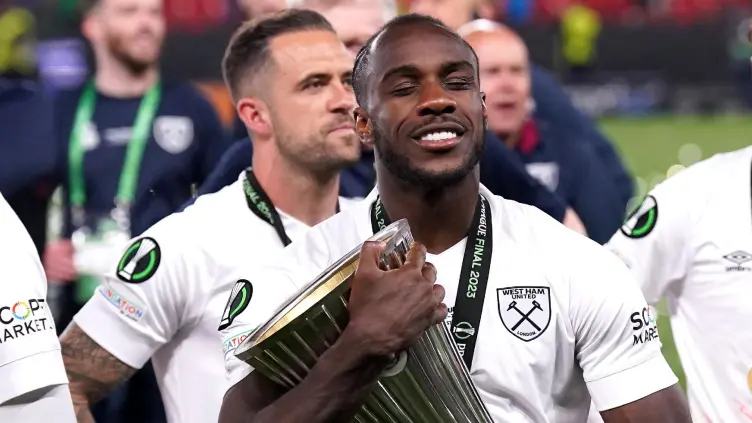 He believes that he can improve dramatically because he already has one goal in two games
Reggae Boy striker Michail Antonio has revealed that he is hoping to score more goals in the current Premier League season. He is hoping to improve from the 5 goals he scored in the 2022-23 season.
The 33-year-old helped West Ham stun Chelsea with a 3-1 win last weekend. The Jamaican's goal put the Hammers ahead in the 53rd minute. Nayef Aguerd had opened the scoring in the 7th minute. Lucas Paquetta secured the win with a penalty goal in stoppage time.
Antonio scored a total of 14 goals in the cup competitions and the Premier League. He said that he is aiming to score 15 goals in the Premier League. He believes that he can improve dramatically because he already has one goal in two games.
In the last season, the Hammers finished 14th after battling to avoid relegation into the championship. However, they found success in the Europa Conference League. This was the first European trophy that they've won in over 5 years. Antonio was one of the star players in this competition— recording 2 goals and 2 assists.
Antonio revealed that they will not be riding the wave of their European success. They are hoping to forget the struggles of last season in order to deliver improved performance in the league.
James Ward-Prowse, who joined the Hammers earlier this month, praised Antonio for helping them win against a tough Chelsea. He praised Antonio for his strength and ability to carry the ball up the pitch. He said that he passed the ball to Antonio because he felt that he was in a good position to score. Antonio proceeded to show his quality with a thunderous goal.
About Author