Leon Bailey Under Police Investigation
2 min read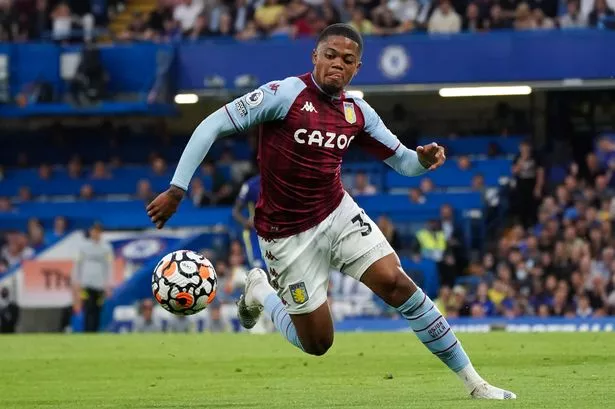 The fan claimed that Bailey pushed him to the ground after refusing to take a picture with his son
Jamaican forward Leon Bailey has been accused of assault by an Aston Villa fan. He is currently being investigated by West Midlands police.
The fan claimed that Bailey pushed him to the ground after refusing to take a picture with his son. The fan said that he was disappointed because it was his son's birthday. The incident allegedly took place in the Villa Park corporate boxes. It happened approximately one hour after Aston Villa beat Everton.
A row ensued after the fan began to react aggressively. This is allegedly why the Reggae Boy pushed him to the floor.
Bailey was in his private box in the Trinity Road when the incident happened. He was together with his four-year-old son and heavily pregnant partner.
Villa officials are also said to be looking into the incident. There were numerous witnesses and CCTV footage of the scuffle.
West Midlands police refused to give details of the incident when they were approached by journalists on Sunday night. However, sources revealed that the police questioned the alleged victim at the scene. the police released a statement in which they said that they will be speaking to all parties. They will also collaborate with Villa officials to determine the full circumstances.
The police arrived at the scene after they were contacted by Villa Park security officers.
The 26-year-old winger was one of the goal-scorers in Villa's 4-0 win over Everton. He also scored against Hibernian FC in a EUFA Conference League match today.
About Author