Arsenal's Omari Hutchinson Invited Into the Reggae Boyz Squad
2 min read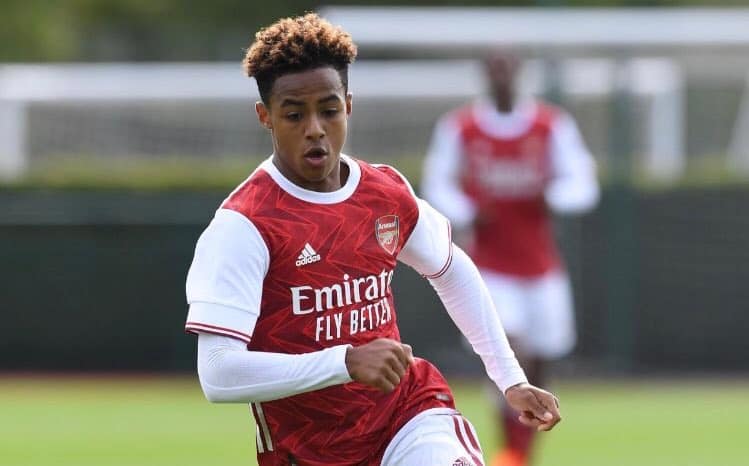 He is One of the Fastest Growing Stars in the Arsenal Academy
The squad of 20 players who will play for Jamaica in the approaching friendly against Catalonia has Omari Hutchinson listed as part of the squad. However, the youngster has not made up his mind about his international future.
The Arsenal player is regarded as one of the top players at the club and Jamaica is hoping to acquire his services.
This season, he has been called upon in a number of Mikel Arteta's Premier League squads. The 18-year-old is likely to go out on loan next season to improve his skills.
Earlier this month, Arteta explained how the advancement of young players at the club is reached. He said that the players are only introduced into the first team when they are ready.
He explained that the players are taken to the next step basing on how they perform. He said that the youngsters are dedicated to the project and they have the Arsenal DNA. He insisted that he would reveal when the players are ready.
It is not often that an 18-year-old is summoned to be part of a full international squad. Nonetheless, Jamaica wants Hutchinson to be included in the squad as they prepare for the next World Cup.
Hutchinson says that this is a big decision to make hastily. However, he is excited at the prospect of representing Jamaica. The youngster will not commit to any long-term deal as it's not a full international.
Omari Hutchison is one of the fastest growing star in the Arsenal Academy and many fans will be keen to see what decisions he makes about his international career.