Bailey Expresses Disappointment Over Jamaica Not Making it to the World Cup
2 min read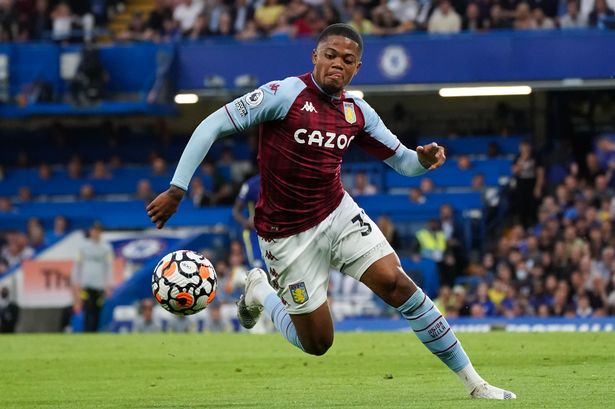 He expressed optimism that Jamaica will qualify for the next World Cup because the JFF has reshuffled it's administrative structure to make the Reggae Boyz more effective
Reggae Boy star Leon Bailey has revealed that he feels really frustrated by the fact that Jamaica did not qualify for the 2022 FIFA World Cup that kicked off yesterday in Qatar.
Be that as it may, he pointed out that he trusts Jamaica stands a better chance of qualifying for the 2026 World Cup which will be held in the Concacaf region. This he explained is due to the changes currently being made at the Jamaica Football Federation (JFF).
The 25-year-old Bailey who has been playing for the Reggae Boyz since 2019, has so far netted 3 goals in 18 matches. He stated that Jamaica's failure to make it to the Qatar World Cup still hurts him so much. The Aston Villa player further explained that Jamaica has a good chance in qualifying for the 2026 tournament with Mexico, Canada and the USA already participating as co-hosts. Bailey is based in the English Premier League; which is considered as the strongest league in the world.
In the meantime, Michael Ricketts, president of the JFF, recently disclosed that the organization has reshuffled its administrative structure which he explained will help better the federation's operations and generally making it more effective.
Some of these changes in the JFF include appointing marketing expert and business executive Chris Dehring as the chairman of the Marketing Committee while assigning Dennis Grant the deputy chairman position. Moreover, Nicole Bicknell and Stewart Jacobs are also part of the committee as Ricketts had authorized Dehring to add two more members to the committee.
In addition to this, the JFF also appointed business executive Dennis Chung to the general secretary's role. This will also help bring progress to the federation. Furthermore, Nickesha Eulette received a promotion to become the Finance Committee chairperson succeeding Dennis Chung.
About Author