Blake and Anderson Win the FBK Games
2 min read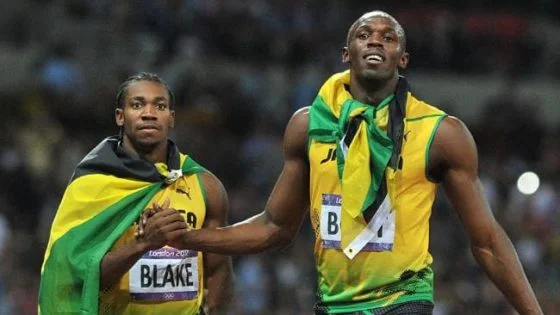 Blake is Hoping Regain the Form that Turned into a Worldwide Star
The 41st FBK games, held at the Fanny Blankers-Koen Sports arena in Hengelo on Monday, were won by Jamaicans Britany Anderson and Yohan Blake under "sweeping wind, bitter cold, and driving rain."
Blake took the100m men's race on foreign territory this year, while Anderson won the 100m hurdles in a narrow victory, and Christopher Taylor finished second in his first outdoor 400m season.
Blake got out to a quick start and won by a substantial margin ahead of Kyree King of America-10.23 seconds, after coming 2nd in his prior two games in Ostrava, Czech Republic and Birmingham. Emile Erasmus of South Africa came in third with a time of 10.25.
Anderson, who was forced to run out of lane eight, stunned her competitors by running a season-best 12.51 seconds, 0.4m/s, upsetting World Champion from the United States Nia Ali, who recorded 12.69 seconds, and her countryman Tonee Marshall, who finished third in 12.70 seconds.
Anderson's record is the sixth-best in the world thus far, beating her old record of 12.59 seconds recorded at a meet in Jacksonville, Florida in May.
Damion Thomas, the former World Under-20 champion, had a solid start in the 110m sprints until he collided with the 7th block and crashed into the eighth, ending his race.
He, on the other hand, took his own steps off the trail. Shawn Rowe came in 3rd in the men's 400m sprints in 50.11 secs at the Josef Odloila Memorial at Juliska Stadion in Praha, Czech Republic, which was part of the World Athletics Continental Tour Bronze match.
Seamus Derbyshire of the United Kingdom won in 49.53 seconds, with Czech Republic's Vit Muller coming in 2nd in 49.63 seconds.
About Author