'Breezy' Richards earns TKO Win over American Stephen Kirnon
2 min read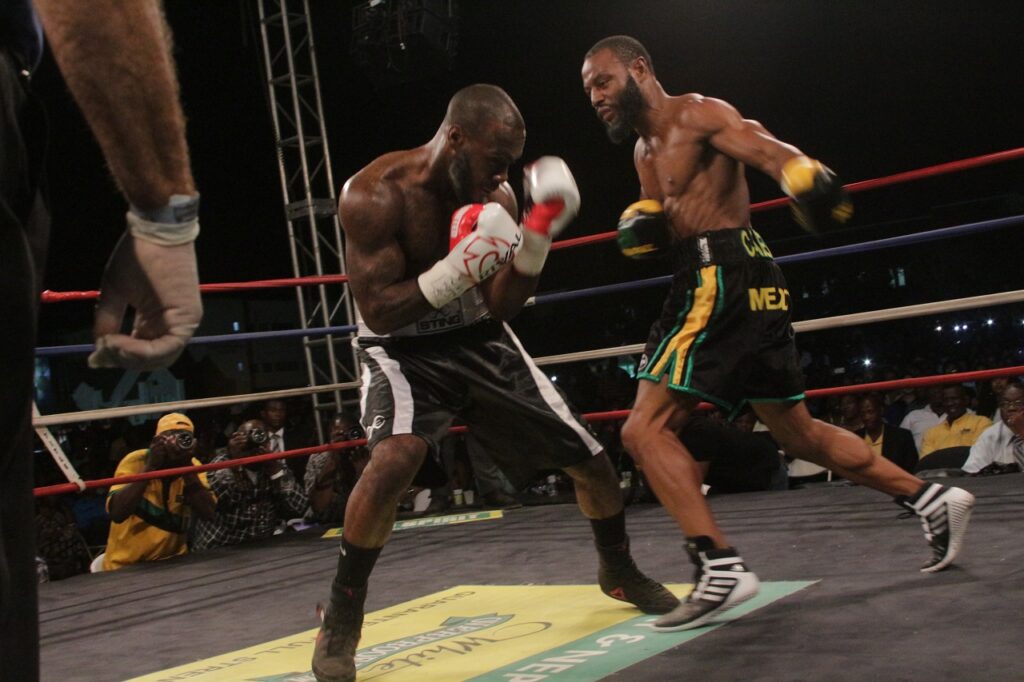 His next bout will happen in five weeks
Jamaican boxer Jermaine 'Breezy' Richards earned a technical knockout win over Stephen Kirnon of USA.
Richards didn't miss a step despite the fact that there was a late opponent change. He delivered a dominant performance that led to a technical knockout in the third round. This is an impressive performance because the American is regarded as a competent heavyweight.
Richards said that he hopes to put in more performances like this in order to establish himself as the best in the sport.
This fight was in the main event in the Wray And Nephew Fight Night series. The event was held in the Cling Cling Oval.
Kirnon was a last-minute replacement for Omar 'Crane' Edmund. Edmund was forced out of the fight after sustaining a nasty injury. Late replacement fights can be tricky but Richards showed a lot of heart to take this one.
Richards said that he took the fight so that he can show how much he has improved. He said that you need a lion's heart to succeed in highest level in boxing.
He revealed that his training was geared towards Edmund's boxing style. He therefore didn't know what to expect from Stephen Kirnon. however, he remained watchful for any potential curveballs from the American. This was a dangerous fight because heavyweights normally possess knock out power.
Richards revealed that he did his training in Colombia. He said that he chose to train outside Jamaica in order to avoid distractions. He said that the intense training and a different environment helped him find a good balance. He said that he was able to handle everything Kirnon threw at him because he was in a good mental space.
Richards is hoping to establish himself in the Caribbean region. His next bout will happen in five weeks. He also wants to move into the International Boxing Federation circuit.
About Author