Wednesday's victors included Bridgeport, Kingston Tech, and Kingston High
3 min read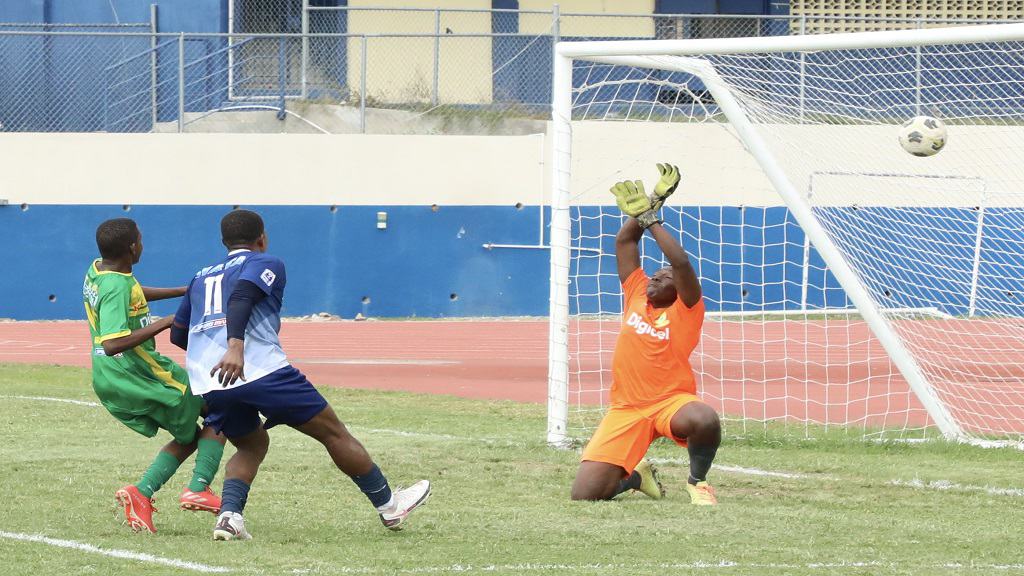 In Group A's action of the truncated ISSA/Digicel Manning Cup season on Wednesday, upsets were the rule of the day as Kingston Technical, Kingston High, and Bridgeport High defeated their more esteemed opponents. In a double-header at Stadium East, Kingston Technical extended their push for a quarter-final position with a 3-1 triumph over many-time winners St George's College. On the other hand, Kingston High came back late to beat Calabar High 1-0.
Bridgeport High defeated another previous champion, Charlie Smith, 1-0 at the Spanish Town Prison Oval in St Catherine. The Shaun Charlton-coached Kingston Technical consolidated their position above the standings, increasing their advantage to nine points, three more than St George's College and Charlie Smith, despite the latter having played one fewer game.
Kingston High and Bridgeport, who were gaining their first points, are still in sixth and seventh place with three points apiece, respectively. Calabar is in fourth place with four points, the same as Jamaica College, who unfortunately did not participate in the games on Wednesday. Jamaica's oldest technical college, Kingston Technical has already claimed the scalps of two of the country's biggest games this season.
They would have gone into Wednesday's match against St George's College with their heads up after beating Jamaica College 1-0, and it was obvious to see as they absolutely destroyed their North Street opponents. Worrell Nelson's long-range strike held up in the heavy wind from the Mountain View end but eluded St George's College goalkeeper Donjae Jackson.
But, thanks to the amazing free-kick by central defender Lamont Rochester, the Neville Bell-coached St George's College were on equal terms in the 10th minute. Rochester went up and placed his wing around the four-man barrier and to the right of custodian Kerron Grant, who was left down on the ground in his position after Adrian Reid was hauled down at the corner of the 18-yard field.
Beeko Smythe grabbed on to a free-kick and rifled a right-footed shot past the helpless Jackson in the 21st minute after his opponents tried to clear their lines to no success. Rajwayne Chin's free-kick from just over 20 yards came back off the post, almost extending Kingston Technical's advantage.
Despite chasing the ball in all quarters, St George's College fought back, and it took some excellent defensive positioning from Grant, plunging fully to his right, to keep out Brian Burkett's long-range effort and keep Kingston Technical 2-1 up at the half-hour.
On the resumption, any hopes St George's College had of making a comeback were dashed, as Kingston Technical, led by the powerful Maquan Aldridge, had no plan of relenting.
Indeed, their confidence was so high that Aldridge took the fun out of numerous defenders with some nimble dancing, much to the pleasure of the journalists and police officers who were the only ones in attendance.
Tedane Williams had a great chance to help Kingston Technical High School. After Aldridge danced past two players and floated the ball to the far post, Williams redeemed himself in the 63rd minute, firing home from close range to make it 3-1.
Aldridge came close to adding his name to the scoresheet, but Jackson pushed over his attempt from the top of the 18-yard field eight minutes after time.
About Author