Three of Kaizen swimmers leave for Dom Rep with a positive attitude
2 min read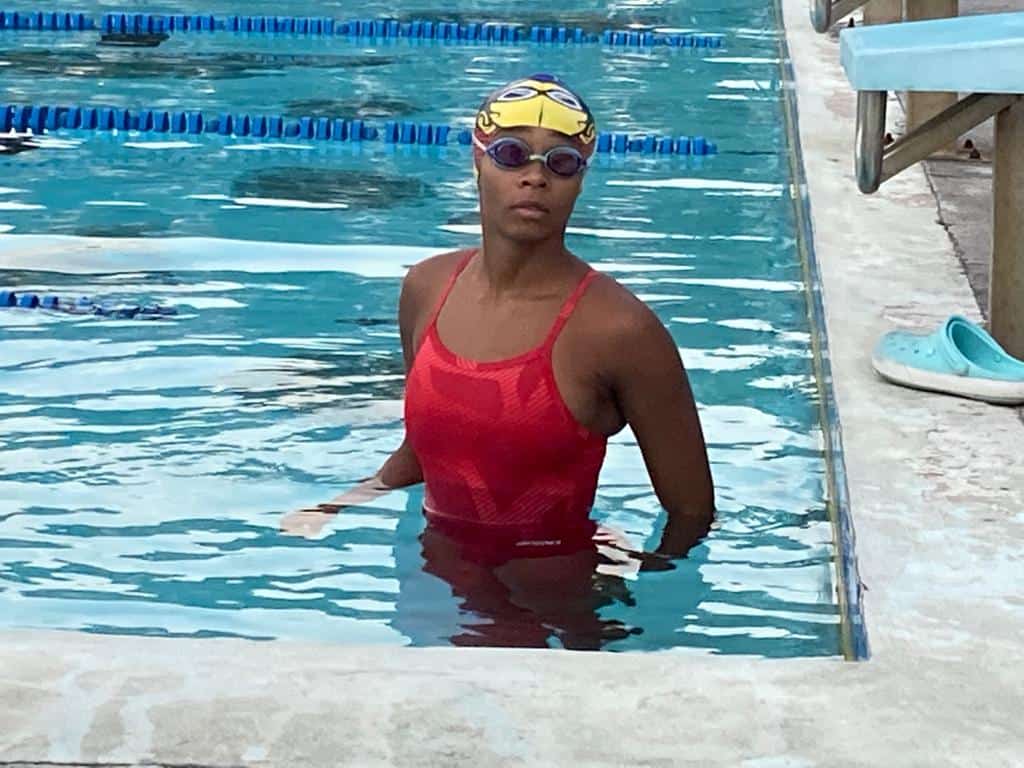 Kaizen Swim Club's top swimmers are leaving the island for the 38th edition of the International Invitational Swim Meet in the Dominican Republic, which will be held in the Dominican Republic.
The three swimmers — Zaneta Alvaranga, Kito Campbell, and Kaheem Lozer — will compete in the International Swimming Federation (FINA)-accredited four-day event in the hopes of qualifying for the 19th FINA World Championships in Japan come 2022.
Campbell and Lozer are currently riding high after winning medals at the Central American and Caribbean Confederation (CCCAN) Championships in June, while Alvaranga will make her international debut this season.
Andrea Lozer, the club's three-year-old team manager, will accompany the swimmers. Kaizen Swim Club, founded by Rory Alvaranga in 2018, has been blessed with some of the country's finest young swimmers. Their team uses Ultra Short Race Pace Training (USRPT) strategy, which has resulted in a slew of local, Carifta, and CCCAN age-group records.
Campbell, who recently set new national senior and age-group 100m breaststroke records at CCCAN and Dean Martin meet, is now seeking to enhance his standings with efforts that will put him on FINA's watchlist for the 2022 season.
Campbell went on to say that he had done an excellent job with his preparations. Going into the competition, he was feeling more fit, stronger, and faster, which was a great plus. His goal is to just go out and do his best while having a good time. He has a couple of goals that he wants to target, and the fact that he is competing against very tough opponents will push him even harder towards achieving record times.
The Aquatic Sports Association of Jamaica (ASAJ) council has approved the Calabar High School stalwart as Jamaica's FINA scholarship nominee. Campbell, 18, will be the first Jamaican swimmer to train on a scholarship in the United States under the direction of Rory Alvaranga. Lozer, who enjoys competing internationally, is looking forward to this assignment and hopes to improve his CCCAN results.
Despite his preference for the butterfly, Lozer has been training on his other strokes and is hoping to make a solid showing in the freestyle and backstroke.
Lozer stated that he was in terrific shape as he prepared for his second foreign competition of the year. He was confident that his preparations were adequate, and that his times were in line with his goals. So, his goal is to reach close to, if not beat, his CCCAN times, which he believes is very achievable given how he was feeling.
This meet represents an opportunity for Alvaranga to demonstrate her class on an international stage for the first time in over a year. Meanwhile, Sidrell Williams, who had a season-best performance at the Dean Martin event in October, has entered the 50m and 100m butterfly as well as the freestyle. However, there are some concerns about his ability to make the journey.