Britany Anderson Forced Out Of Current Season Due To Injury
2 min read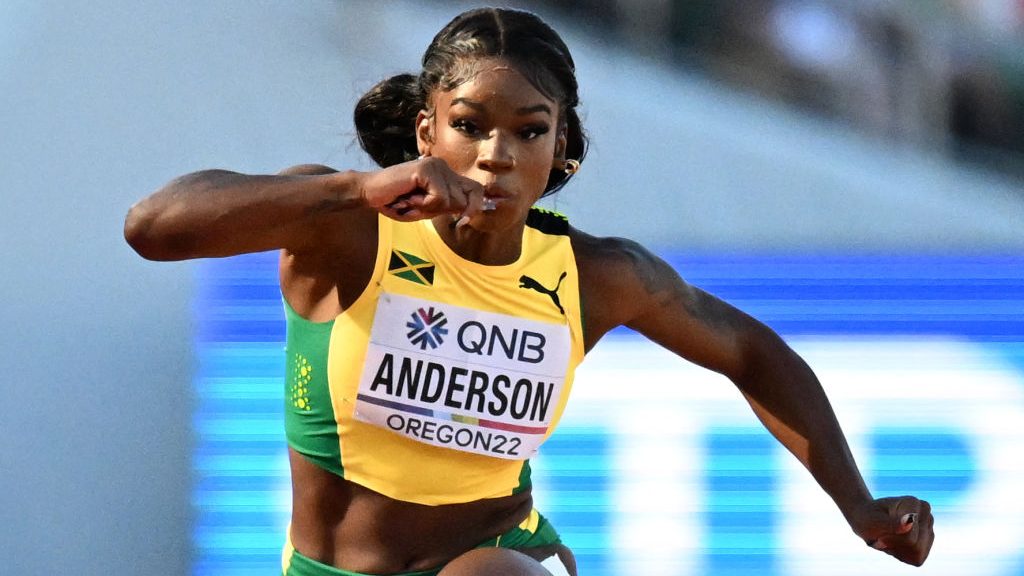 Anderson's injury has a come at time when Anderson was on top of her game. She had just participated in her first World Championships where she won her first major medal
Britany Anderson has announced that she will not compete for rest of season. This means that the 100 metres hurdles silver medalist will not be involved in the World Athletic Championships. Anderson has expressed disappointment that her 2023 season has come to a premature end.
The 22-year-old sprinter confirmed that she is currently nursing a knee injury that will force her to watch from the sidelines. According to reliable sources, Anderson is nursing a torn anterior cruciate ligament.
Anderson said that she is optimistic that she will make a full recovery because the doctors gave her a positive prognosis. She said that she is working hard to regain her health. She revealed that the recovery process has helped her learn a lot about herself. She thanked all the people that had offered her support.
Anderson was involved in a short indoor campaign where she completed four 60 metres hurdles races. However, she hasn't competed in the outdoor season. In February, Anderson competed in her last race in Berlin's ISTAF Indoor meet. The Jamaican revealed that her current injury has reinforced her love for sprinting. She hopes to use this setback as an inspiration for everyone who is facing challenges when pursuing their goals.
Anderson's injury has a come at time when Anderson was on top of her game. She had just participated in her first World Championships where she won her first major medal. She also clocked a time of 12.31 seconds to break the national record.
About Author