Cavaliers Secure Vital 1-0 Win to Stay atop JPL Standings
2 min read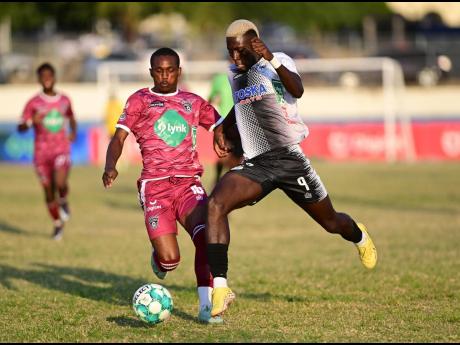 Collin Anderson leads the league in scoring as Cavaliers F.C. edge Humble Lion FC
Cavaliers Continue to Impress with Win over Humble Lion
In the Monday night fixtures of match week 22 season 22/23, the Jamaica Premier League (JPL) saw a top-of-the-table clash between Cavaliers F.C. and Humble Lion F.C. at the JC Ashenheim Stadium. In a tightly contested match, Cavaliers F.C. emerged victorious with a 1-0 win over Humble Lion F.C.
Collin Anderson, the Cavaliers' striker, once again proved his worth as he scored the winning goal in the 27th minute. Anderson's goal not only secured the win for his team but also took his tally to 15 goals for the season, making him the league's top scorer.
With this win, Cavaliers F.C. now sit at the top of the table on goal difference ahead of Arnett Gardens F.C., Cavaliers have been impressive throughout the season, and their consistency has been the key to their success so far.
In the late game on Monday night, Vere United F.C. faced off against the bottom of the table Chapleton Maroons F.C. Vere United put on a clinical display and secured a comfortable 4-0 victory over Chapleton Maroons F.C. The win sees Vere United move ahead of Tivoli Gardens F.C. on goal difference with 19 points, making them clear of the drop zone.
While Vere United F.C. has secured their position in the league, the fight for playoffs is heating up. At least four teams are vying for the two places to make the playoffs, which promises to be an exciting end to the season.
AllSportsJamaica.com is the go-to website for all the latest updates on the JPL and Jamaican sports in general. Stay tuned to AllSportsJamaica.com for more updates on the JPL and other sporting events in Jamaica.
About Author