Coach Hallgrimsson Wants Jamaican Fans To Support Boyz
2 min read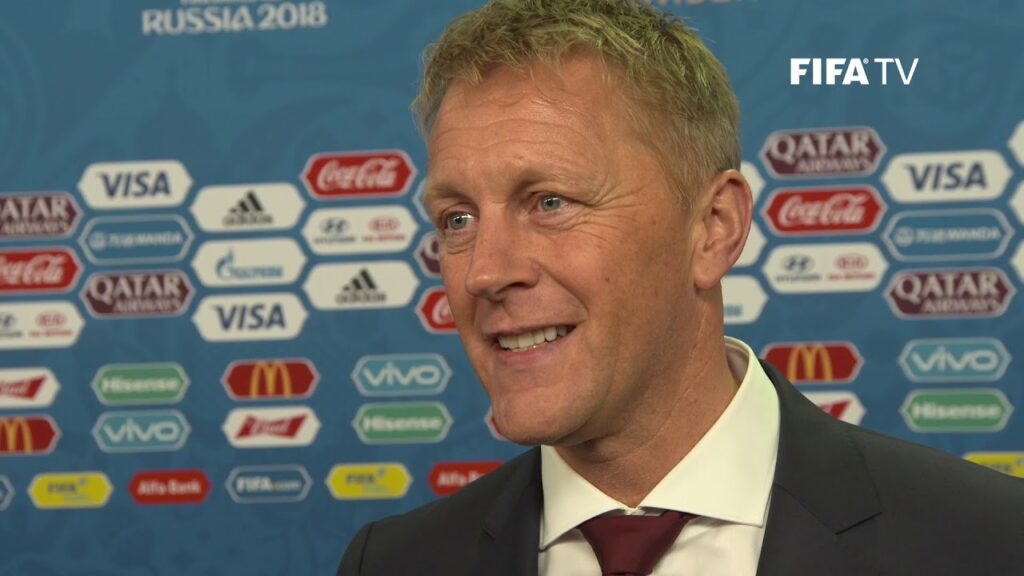 He believes that a positive atmosphere will help bring out the best out of the players
Coach Heimir Hallgrimsson has urged fans to show support to the Reggae Boyz when they face Trinidad and Tobago in the weekend.
The Boyz head coach has named a 25-man squad. He hopes to use this squad to execute his immediate and long-term vision. The first game between these two teams will happen in Montego Bay on Saturday. A second game will happen next Tuesday in the National Stadium.
The senior Jamaican squad will be composed of overseas and local talent. Many fans will be excited to hear that Dujuan Richards will be making his debut. Cavalier's Collin Anderson and Mount Pleasant's Trivante Stewart have been included in the squad because they're the highest scorers in the JPL.
Additionally, the coach has also called up English-based youngsters. Some of these players include Fulham's Delano McKoy Splatt, Chelsea's Omari Hutchinson, Tottenham Hotspur's Dante Harvey. The squad also has Wolves' Tyler Roberts and Dexter Lembikisa.
Coach Hallgrimsson's tenure started with matches against Argentina and Cameroon in September and November respectively. These were rushed games that didn't give the players enough time for preparation. Playing in front of the home crowd will give Jamaican fans a chance to see how Hallgrimsson plans to lead the Boyz to the World Cup. Jamaica hasn't qualified for the World up since 1998.
The European-based players will arrive for training today. In the meantime, the Jamaican-based players have been sharpening their skills in the National Stadium. Hallgrimsson has said that he is satisfied with the current state of the playing surface.
He urged fans not to judge the players harshly since most of them are youngsters. He believes that a positive atmosphere will help bring out the best out of the players.
About Author