Coach Xavier Gilbert Wants His Team To Remain Level-Headed Despite Strong Start
2 min read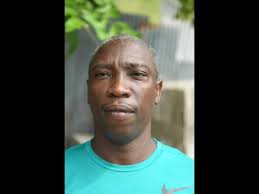 Frasziers Whip is currently sitting at the peak of Zone A in the JWPL
Frasziers Whip have had a strong start in the Jamaica Women's Premier League (JWPL) after another successful victory that confirmed their lead in Pool A. Despite this, the team's head coach revealed that he is not expecting his players to be distracted by the hype that comes with this victory.
Gilbert explained that he is satisfied with his team's play since the league resumed after a long break. He hopes that they will continue applying themselves in the same way for the rest of the season.
On Saturday, the young St Catherine-based team thrashed Rangers FC 20-0. The game saw Davia Richards give Frasziers an early lead with eight goals during the 5th, 11th, 18th, 40th, 41st, 64th, 82nd and 90th minutes. Shaneil Buckley, who recently got called up to join the senior Reggae Girlz team, also scored five goals in the 23rd, 45th, 46th, 76th and 88th minute while Christina Salmon scored four during the 20th, 52nd, 56th and 63rd minutes.
Akelia Johnson and Omelia Grant also secured a goal each in the 29th and 80th minutes respectively. The other goal was scored by Makida Ashley in the 71st minute.
Frasziers Whip had garnered 9 points after this victory topping Olympic Gardens who reached 6 after a 6-1 victory over Springers United.
Baptist Alliance who are based in St Thomas are ranked third with three points as Springers United come in fourth. St Mary's Rangers have not secured any points.
According to Gilbert, who is also the Reggae Girlz assistant coach, the Saturday win was merely typical.
On the other hand, Cavalier FC also had a good start as they beat Manchester-based Mile Gully 6-0 to take the lead in Group B with 9 points. They managed to move ahead of Clarendon-based team Vere United with three points. Royal Lakes came in third with three points after securing a 2-1 victory over Real Mobay FC who have not secured any points so far.
About Author