Elizabeth Miller Shines As Royal Lakes Secures First Victory
1 min read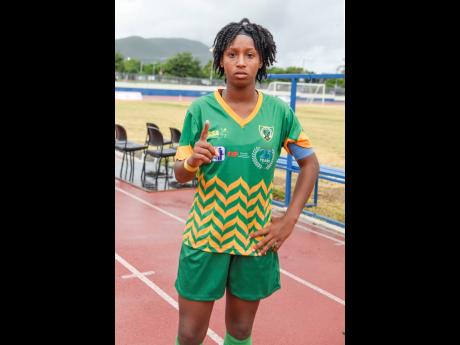 Elizabeth Miller, 13, netted a brace during the first half hence giving Royal Lakes a 2-1 victory over Real Mobay
On Saturday, Elizabeth Miller, 13, netted a brace during the first half hence giving Royal Lakes a 2-1 victory over Real Mobay marking their first win in the Jamaica Women's Premier League. Royal Lakes head coach Kadish Fishley urged the other players to emulate the young player from St Jago.
Miller gave her team an early lead barely four minutes into the game before adding the second goal during the 19th minute. Real Mobay's Daniel Beckford managed to net a goal before half time but Royal Lakes still managed to win.
However, Fishley was not pleased with her team's play after scoring the second goal.
Meanwhile in Zone B, Cavalier clobbered Mile Gully 6-0 as Rena Gordon scored two goals while Kadian Edwards, Susan Gregory, Tamara O'Sullivan and Ramona Wallace netted a goal each. Mile Gully have won in neither of their two appearances.
Zone A saw Frazsiers Whip mark the biggest victory this season with a staggering 20-0 victory over Rangers FC. Davia Richards netted 8 goals, Shaneil Buckley 5, Christiana Salmon 4, Omelia Grant and Akelia Johnson 1 each and an own goal by Makida Ashley.
Carlletia Souizon scored a hat-trick when Olympic Gardens beat Springers United 6-1. The other goals in the match came from Ashlee Sawyers, Hogena Brown and Stefanie Morgan. Springers United's single goal came from Britney Gregory.
About Author