Cycling Talent Delights JCF President
1 min read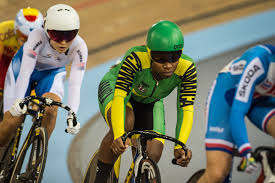 Dr. Palmer stated that the sport has greatly improved thanks to a promising set of juniors
According to the president of the Jamaica Cycling Federation (JCF), Dr. Wayne Palmer, cycling has never been viewed as a popular sport in Jamaica but this is likely to change in the near future. Dr. Palmer stated that the sport has greatly improved thanks to a promising set of juniors and it's capable of doing well internationally.
Among the potential young cyclists pointed out by Dr. Palmer is Cajur Chue who is currently in the tenth grade at the Herbert Morrison Technical High School. Chue is the junior national time trial champion and he finished faster than the older cyclists. Furthermore, Chue was ranked among the top five at the Jamaica International Cycling Classic that was organized by the High Velocity Club in Montego Bay between April 1st and April 3rd this year.
Moreover, youngster Llori Shape has also been performing extraordinarily in Europe after becoming the first cyclist from the Caribbean nation to sign an international contract.
In spite of these new talents springing up, Dr. Palmer revealed that the pandemic still negatively affected the sport within Jamaica and although the guidelines and regulations have been lifted, the effects can still be felt. All the same, he is happy that the country can still host local tournaments every once and again. The national senior championships went down in September.
About Author