Exciting Results on Matchday 3 of the National Tier II Football Competition
2 min read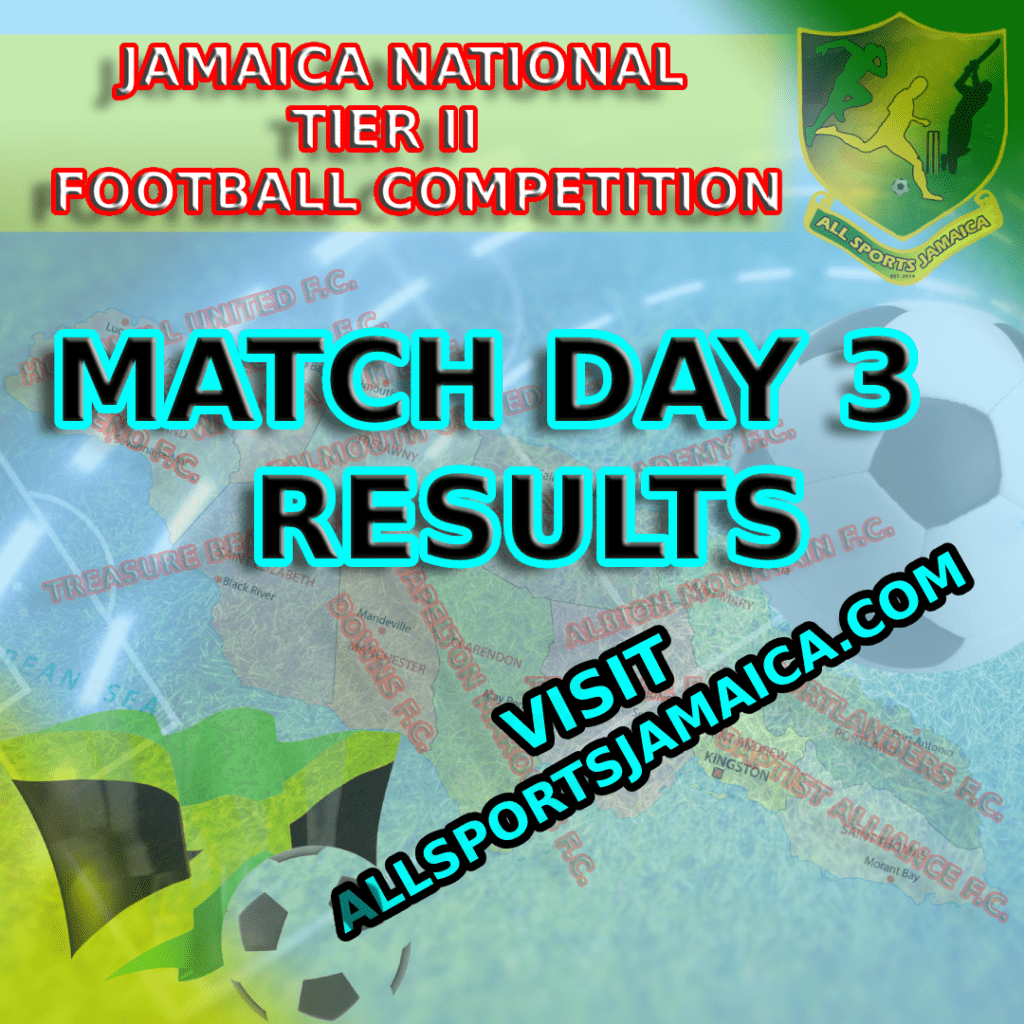 Meadforest F.C. Continues Winning Ways on Matchday 3 of National Tier II League
Matchday 3 of the Jamaica National Tier II League brought some exciting action and surprising results. Meadforest F.C. continued their winning streak with a hard-fought 2-1 victory over Browns Town F.C. Despite conceding their first goal of the season, Meadforest showed their resilience and managed to come away with all three points. With this win, they remain at the top of the league table with 9 points.
Tru Juice F.C. and Baptist Alliance F.C. played out a 1-1 draw in a closely contested match. Reno F.C. was involved in another high-scoring match, this time against Falmouth United F.C. After leading 2-0 at halftime, Reno was pegged back by Falmouth in the second half, with the game ending in a thrilling 3-3 draw.
In other matches, Portlanders F.C. registered their first win of the season with a 2-0 victory over Hopewell United F.C. Albion Mountain F.C. continued their undefeated run with a 2-0 win over Wadada United F.C. Treasure Beach F.C. and Lime Hall Academy F.C. played out a 1-1 draw.
Meadforest F.C. continues to look like the team to beat this season with their impressive start. Meanwhile, Reno F.C.'s high-scoring matches make them an exciting team to watch. For more news, analysis, and highlights from the National Tier II League, visit allsportsjamaica.com.
Watch the Game Between Baptist Alliance F.C. vs Tru Juice F.C. Courtesy of MG Sports TV.
About Author