Fraser-Pryce Unhappy with 'Hectic' Championships Schedule
2 min read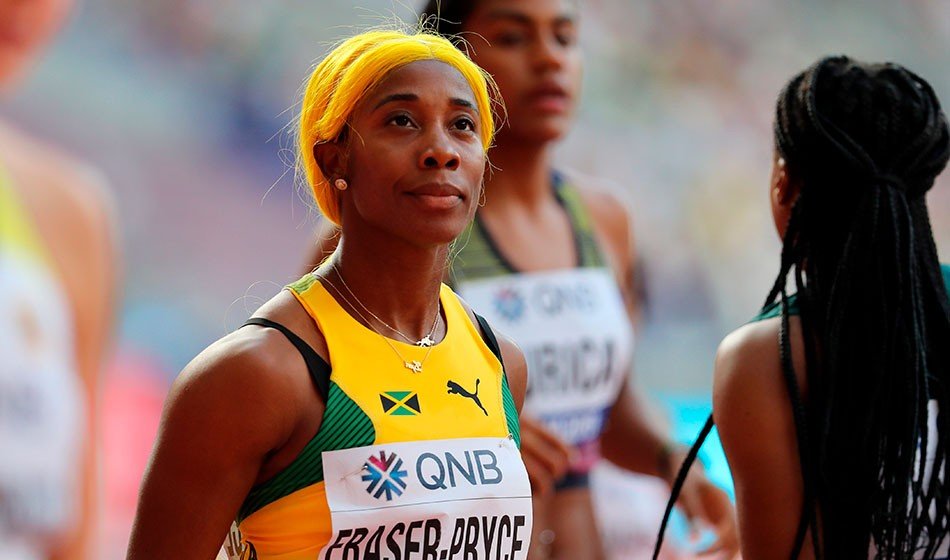 She Led Other Jamaican Ladies in a Clean Sweep of All the Medals in the 100m Race
Shelly-Ann Fraser-Pryce has revealed that she is unhappy with the congested schedule of the World championships. The Jamaican sprint star has had a brilliant outing and it's not surprising that she is feeling tired after pushing herself to the limit. She has had to face off against grueling competition in the last five days of the games.
Fraser-Pryce has won a 100m gold medal five times in this competition. She led other Jamaican ladies in a clean sweep of all the medals in the 100m race. She took the first position with a championship record time of 10.67 seconds while Sherika Jackson took second position with a personal record time of 10.73 seconds.
Thompson-Herrah was the third Jamaican with a respectable time of 10.82 seconds. Dina Asher-Smith was the fourth finisher.
The Jamaican clean sweep came after another similar clean sweep by the 100m USA men's team. Jamaica's victory will go down in history as the first time that any nation has collected all three medals in the women's 100 m.
This is the 18th World Championships and it is being held at Hayward Field in Eugene, Oregon.
The 35-year-old sprinter said that she is "feeling the effects" of the tough schedule. She made this statement after she secured a season's best time of 21.82 seconds. This was during the women's 200m race in the semi-finals.
Fraser-Pryce said that she feels that the women's schedule was even tougher than what the men had to endure. Fraser-Pryce has participated in five races in four days.
Fraser-Pryce questioned the professionalism of the person who created the women's schedule and she even suspected that it was "biased." However, she stated that she had learned to cope with her frustrations because it was too late for the schedule to be fixed.
The 2013 World Championships sprint double champion is now considered as the most successful female sprinter in the history of the sport.
About Author