Nicholson Agent Says That He is Hungry to Improve his Game
2 min read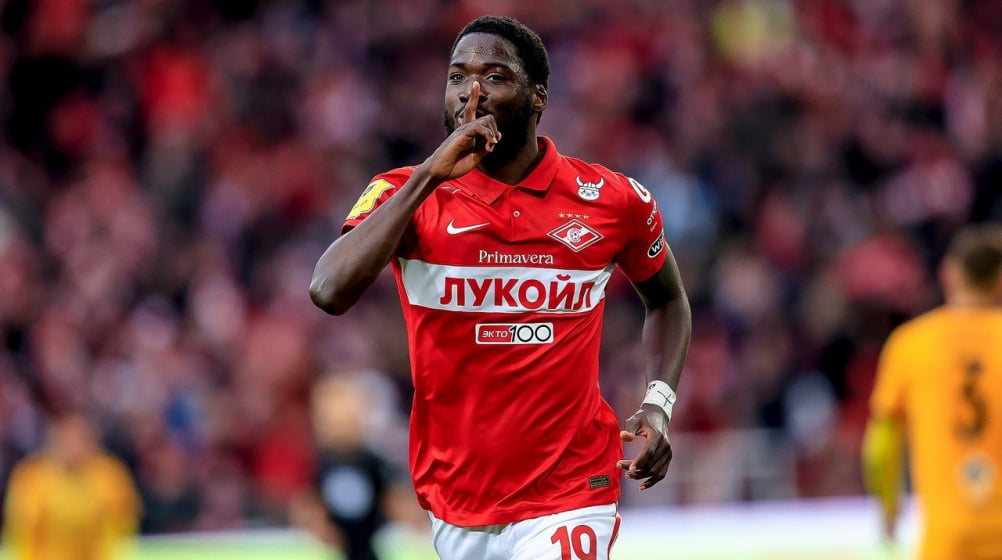 Nicholson Will be Hoping to Work on his Heading, Shooting, Finishing and Hold-Up Play Abilities
Shamar Nicholson's agent Kevin Cowan has revealed that he is hungry to improve his game. Cowan revealed that the 25-year-old Jamaican striker had already identified areas he can improve in.
Nicholson has enjoyed a productive and successful campaign during his debut season in Russia. He has scored many goals for his new club Spartak Moscow. The club bought him from Belgium club Charleroi.
Last season, the striker helped his team win the Russian Cup when he was introduced as a second-half substitute against bitter rivals Dynamo Moscow. The game ended with a 2-1 score line in favor of Spartak Moscow.
However, Nicholson's team struggled for the same dominance in the Russian Premier League. Nicholson's Spartak Moscow finished in the 10th position. The league was won by Zenit St Petersburg, who were followed closely by PFC Sochi and Dynamo Moscow.
Spartak Moscow has built a reputation of being one of Russia's top teams and they must have been disappointed with finishing 10th. Nicholson and his teammates will hoping for a better campaign in the ongoing season.
Nicholson is powerful player who stands at six feet, four inches. Despite his big frame, he is normally known for his composed goal-scoring ability. It's this ability that he has used to rack up numerous goals for the Reggae Boyz and all his clubs.
He had scored 13 goals and secured 5 assists during his last 18 appearances for Charleoi. It's this incredible goal-scoring ability that saw Spartak Moscow snatch him up in the middle of the season.
Nicholson will be hoping to work on his heading, shooting, finishing and hold-up play abilities. All serious strikers are known for doing endless drills to perfect these skills.
Cowan said that his client knows that he will be under pressure to improve on the 21 goals he scored last season.
Nicholson also knows that he is being watched by many other European clubs that might want to pay for his services in the near future. He therefore has to improve in order to build his profile as a top Europe-based goal scorer.
Cowan revealed that his client thrives under this kind of pressure and he hopes that this high expectations bring the best out of him. The 2022-23 league season has already started and Spartak has already recorded a 1-1 draw versus Akhmat Grozny.
About Author