Girlz Expected To Arrive Today
2 min read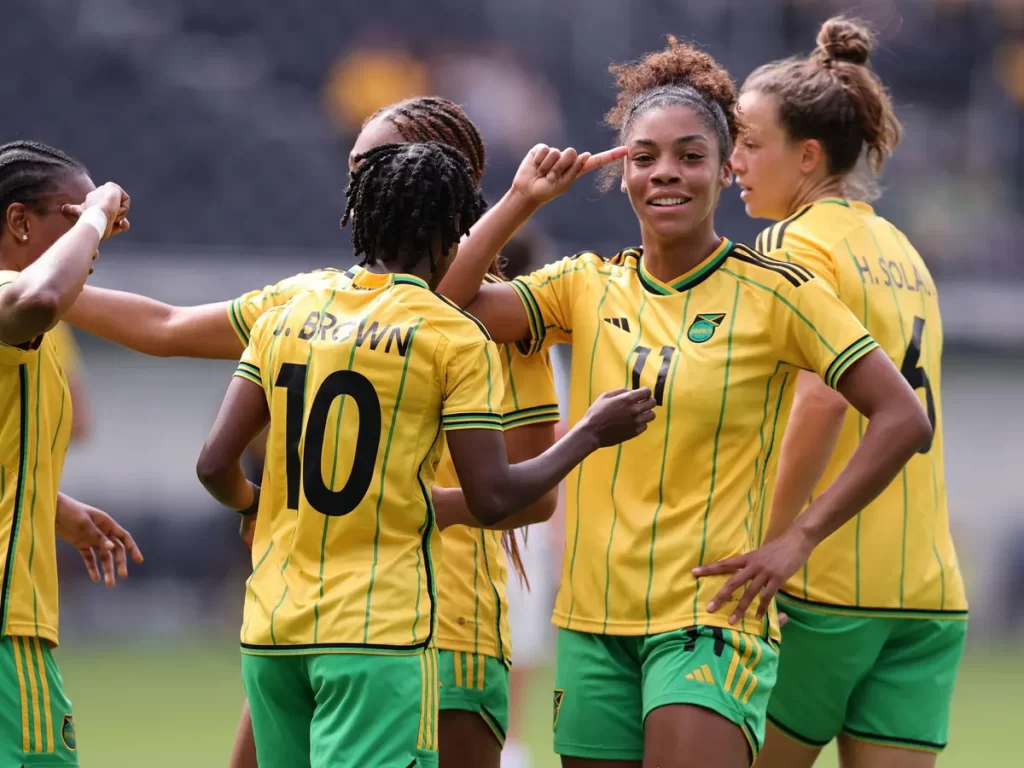 The JFF is planning are to celebrate the squad's success in the coming month
The Jamaican-based Reggae Girlz players will arrive in the island today after their flight was delayed yesterday. This contingent is coming from a historic Women's World Cup campaign. they suffered a delay after runway problems emerged at the Sangester International Airport.
The was a lot of construction work on the runway and this caused the flight to be delayed for a few hours.
The Jamaican squad was travelling in three different groups from Houston, Texas and Newark, New Jersey.
According to Sports Minister Olivia Grange, the airline has rebooked the Reggae Girlz for today. Grange confirmed that the airline has been providing high class meals and accommodation (Radisson, Hilton and Hyatt).
The contingent is made up of Jodi Brown, Khadija Shaw, Trudi Carter, Konya Plummer and Deneisha Blackwood. The players are also accompanied with their technical staff.
Grange said that a cargo plane has carried the Girlz's equipment. She also revealed that personal luggage will be transported together with the players and staff and members.
According to Michael Ricketts, the JFF president, they are planning are to celebrate the squad's success in the coming month. In the meantime, the Girlz will be preparing for their next match against Canada. This Olympic qualifying match will happen on September 22 at the National Stadium.
The Reggae Girlz knocked out heavyweights Brazil and drew with Brazil to qualify for tournament's knockout stage. They are the first Caribbean team to reach the round of 16. Unfortunately, the Girlz were knocked out by Colombia.
About Author