Gordon-Powell Emerges the Winner in the 800m Race
2 min read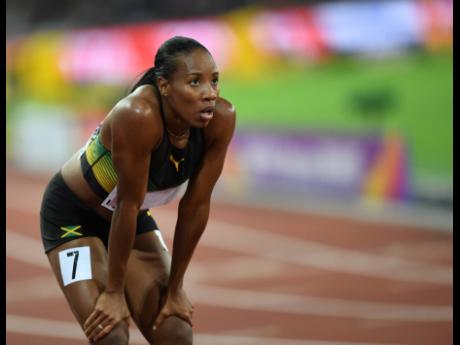 She Hopes to Win the New York Grand Prix on Sunday
Christian Gordon-Powell is the new name that has been listed among the top achievers of all-time in the Jamaica 800m race. The name is familiar to many as Gordon-Powell was the 2017 NCAA 400m champion.
She now has a new personal best of 1 minute 59.52 seconds in the 800m race which was her fifth 800m race this season in Nashville on June 5th. This has made her the fifth fastest Jamaican woman ever.
She later explained that she prefers running 800m as it does not require a lot of speed unlike the 400m. This also means that she is less susceptible to getting hurt.
She was once faulted by an injury back at the 2019 National Senior Championships where she was one of the top prospects to reach the World Championships.
Despite having a personal best of 50.13 seconds in 400m, the 27-year-old revealed that training is quite different now as 800m requires more commitment, strength endurance and speed endurance. She hopes to improve in order to get better over the years.
She further stated that she believed that Jamaica had a place in the 800m despite the fact that a few Jamaicans participate in the race. She also said that it was tough for her leaving the 400m race because she felt attached to it.
Her performance in Nashville was merely 0.02 hundredths of a second apart with the World Championship qualifier of one minute 59.50 seconds.
She hopes to reach this standard at the New York Grand Prix on Sunday.
About Author