Jamaican Ode Osbourne Knocks Out Zarrukh Adashev in UFC Fight
2 min read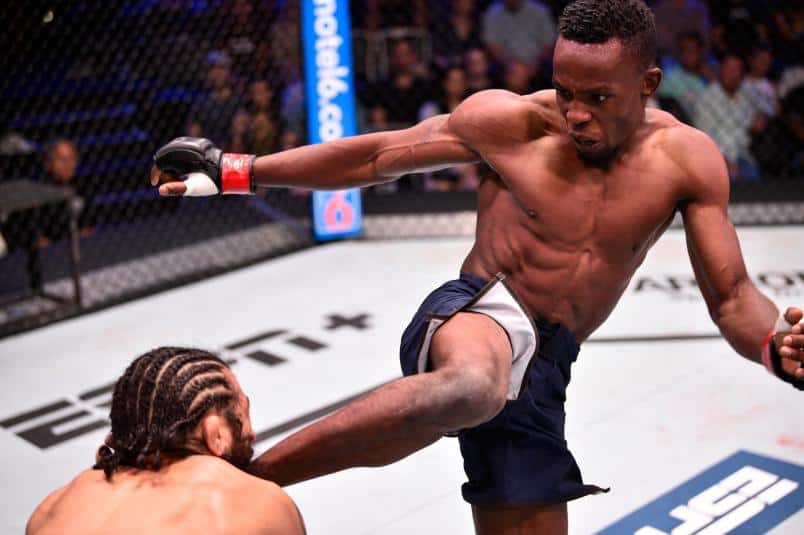 Osbourne is Part of a Rising Generation of Jamaican Fighters Who are Shining in the UFC
During a match at the Apex in Las Vegas last Saturday, Ode Osbourne pounded UFC foe Zarrukh Adashev to shreds. The featherweight, dubbed "The Jamaican Sensation," has a knack for finishing fights, perhaps his most current may have been the most devastating.
As both combatants set out to initiate a smashing war, the pace was set right from the start. Although Adashev connected with some punches, Osbourne's punches were the most devastating.
Even Adashev recognized it after a minute of action when a right hand from above knocked him to the floor. Adashev had just enough time to gaze up, dazed, puzzled, and exhausted before he got another blow from the Jamaican.
Slam! He was shattered on the temple by a right hand. Osbourne added seven more punches, leaving Adashev helpless on the floor. Referee Keith Peterson rushed in and declared the match over – Osbourne had won.
For the 30-year-old, first-round finishes have become his strength, but this one was extra notable. Osbourne's follow-up blows were so forceful and precise that Adashev soon lost all power in his upper body and neck, and his head began to bounce off the ground like a marble. It was an amazing match.
Osbourne went on to say that he has been leaving his mark since the day he was born. He has made a name for himself from Kingston, Jamaica to Vegas and all around the world. He is part of the rising generationof Jamaican fighters who are shining in the UFC.
The other UFC stars with Jamaican decent include Randy "Rude Boy" Brown and Leon Edwards who has an upcoming title match against Welterweight champion Kamaru Usman.
Osbourne challenged Jeff Molina to be his next opponent. Molina is a bantamweight who had previously defeated Zhalgas Zhumagulov. Osbourne's pro MMA record now stands at 11 wins. 5 knockouts, 4 submissions, 2 two decisions and 4 defeats.
In other major fights, Alonzo Menifield's devastating ground-and-pound saw him secure a victory against UFC rookie Askar Mozharov.
Heavyweight Jairzinho Rozenstruik lost to Alexander Volkov in the main event of the night.
About Author