Harbour View Set to Test Themselves Against Caribbean All-Stars in Brooklyn
2 min read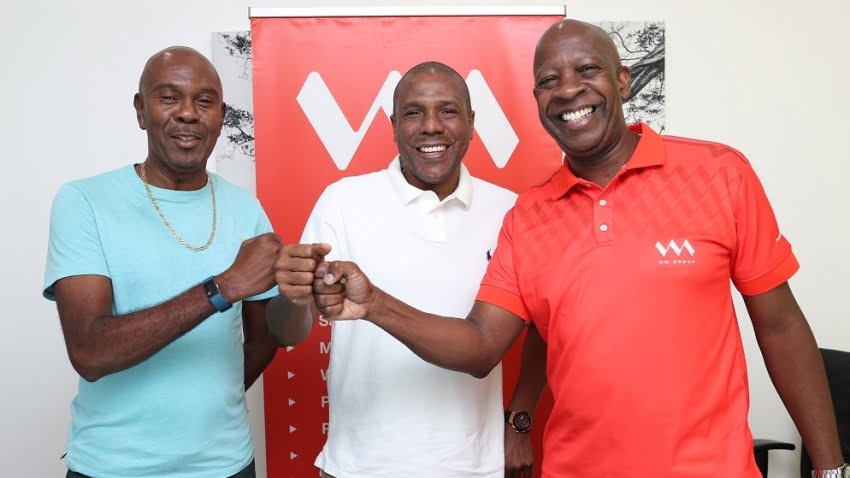 PFJL Chairman Encouraged Fans to Support the Event
Jamaica Premier League champions Harbour View will travel to New York City in September for a scheduled match against a Caribbean All-Star team in the VM Group Cup.
The Stars of the East's first game is set for Saturday, September 3rd at 5 p.m where they will face a Caribbean select team. The match will go down at Old Boys High School in Brooklyn.
The Caribbean All-Star Select Team is made up of players who took part in the Caribbean Premier League Soccer Tournament in the Tri-State region. Famous players include; Tryon Bobb (Guyana), Kendon 'Pimaz' Anderson (Jamaica), Kyle Sylvester (Jamaica), Clive Murray (Grenada) and Ojai Bedward (Jamaica).

Ludlow Bernard, Harbour View's head coach, told the media that this fixture was of great importance. He explained that this will be a chance for the young players to develop their skills and visibility. He further explained that the players will also benefit from the exposure. He urged Harbour View fans and football fans in general to come out and support Harbour View's new upcoming stars who are Nicholas Hamilton, Phillon Lawrence, Jahshaun Anglin and Anthony Bennett who is the new stunning goalkeeper.

Furthermore, Chris Williams, Professional Football Jamaica Limited (PFJL) chairman, also encouraged fans to support the event. He said that the PFJL are glad that they can connect with fans all around the world and that their objective is to make Jamaica to be known as a football nation just like it's known as a track nation.

Devon Barret who is the Group Chief Investment Officer at Victoria Mutual Group said that he is really anticipating the event. Victoria Mutual Group are the sponsors of Harbour View Football Club and the tour to New York. September 3rd will be during the onset of the Labor Day weekend in the United States.
About Author