'Hitman' Russell Always Confident He Could Make A Succesful Comeback In Boxing
2 min read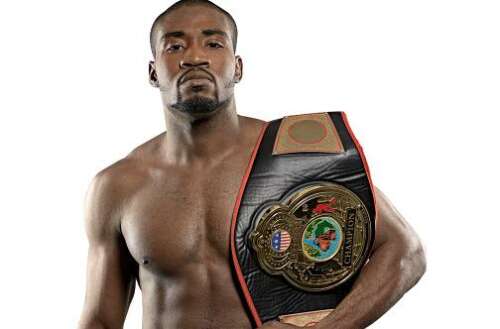 Russell told journalsits that he is hoping to compete within the next two months. He also revealed that he will be announcing when he will be fighting in Jamaica
Kemahl "The Hitman" Russell has revealed that he was always confident that he could make a successful comeback after his five-year hiatus from boxing.
The Jamaican boxer was forced to watch from the sidelines because of the COVID-19 pandemic and injuries. However, Russell recently made a comeback against Argentinian Marcos Jesus Cornejo. The 'Hitman' won via a technical knockout that he secured in the fourth-round. This fight happened in Ontario, Canada, on April 29.
The 34-year-old said that he always felt that he had a lot left in the tank. This is despite the fact that he has lost many years of his prime due to inactivity. Russell believes that he is still one of the world's best boxers in his weight class. However, he said that he needs more fights to prove it.
However, Russell revealed that he had some doubts before the Cornejo fight. He feared that "ring rust" would affect his performance.
Despite the win, Russell believes that he can still deliver a more dorminant performance in future fights. He feels that he can improve on his fitness, timing and movement.
Russell revealed that he was hoping for a brutal knock out in round five. Referee Donovan Boucher was forced to call off the fight because Cornejo was being bombarded with too many unanswered punches.
Russell believes he can clean knockouts in future fights after he regains his rhythm and momentum.
Russell told journalists that he is hoping to compete within the next two months. He also revealed that he will be announcing when he will be fighting in front of his home crowd. Russell believes that he can return Jamaican boxing to its former glory days by creating exciting matchups in Jamaica.
The Jamaican is currently signed to United Boxing Promotions; a company that is based in Ontario, Canada. He has an impressive record of 14 wins (12 by knockout), one loss (by knockout), and no draws.