Unstoppable Meadforest F.C. Leads the Pack at Midway Mark of Jamaica National Tier II Football Competition
3 min read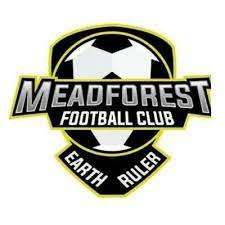 A Recap of the Exciting Journey So Far
The Jamaica National Tier II Football Competition has reached its midway mark, and the race for glory is heating up. With thrilling matches, unexpected upsets, and impressive performances, the league has provided fans with non-stop entertainment. Let's take a closer look at the highlights of the season so far.
Meadforest F.C. Dominates the League
At the summit of the standings sits the unstoppable Meadforest F.C., who have displayed exceptional form throughout the competition. Undefeated at the midway point, Meadforest F.C. has showcased their strength and determination, leaving their rivals in awe. Led by their talented squad, Meadforest F.C. has proven to be a force to be reckoned with, scoring goals at will and boasting a solid defense. Fans and pundits are eagerly anticipating if any team can challenge their supremacy in the second half of the season.
Racing United F.C.: A Scoring Sensation
Another standout team this season is Racing United F.C. Known for their high-scoring matches, Racing United F.C. has lit up the league with their attacking prowess. Their potent frontline has netted an impressive number of goals, leaving their opponents scrambling to contain them. Although they faced a minor setback with a recent draw, Racing United F.C. remains a strong contender for the title, determined to regain their winning momentum and continue their goal-scoring spree.
Surprise Performances and Tight Battles
As with any competitive league, surprises and closely contested matches have been the norm in the Jamaica National Tier II Football Competition. Albion Mountain F.C. has emerged as a dark horse, defying expectations with their impressive performances. Sitting comfortably in the top four, Albion Mountain F.C. has proven their mettle and will be a team to watch closely in the coming fixtures.
Meanwhile, Treasure Beach F.C. and Lime Hall F.A. have displayed resilience and consistency, both vying for a top-four finish. Their solid performances have showcased their determination and potential to make a deep run in the competition. On the other hand, teams like Baptist Alliance F.C. and Downs F.C. will be seeking a turnaround in fortunes as they aim to climb up the table and secure crucial victories.
Looking Ahead: Excitement Ensues
As we move into the second half of the Jamaica National Tier II Football Competition, the excitement continues to build. Each team will be aiming to strengthen their position, secure crucial points, and make a statement in their quest for glory. With intense battles, thrilling goals, and unexpected twists, the league promises to deliver even more excitement and drama in the upcoming matches.
For the latest scores, standings, and fixtures, be sure to visit allsportsjamaica.com, your ultimate source for all things related to the Jamaica National Tier II Football Competition.
As the competition reaches its halfway mark, one thing is clear: the race for the title is far from over. Strap yourselves in, football enthusiasts, as the second half of the season promises to be a rollercoaster ride filled with excitement, passion, and unforgettable moments.
This article is brought to you by allsportsjamaica.com – your go-to destination for Jamaican football news and updates.
I hope you find this article engaging and informative!
About Author