INDOOR SEASON Kicks Off With Williamson And Thomas Dodd Competing
1 min read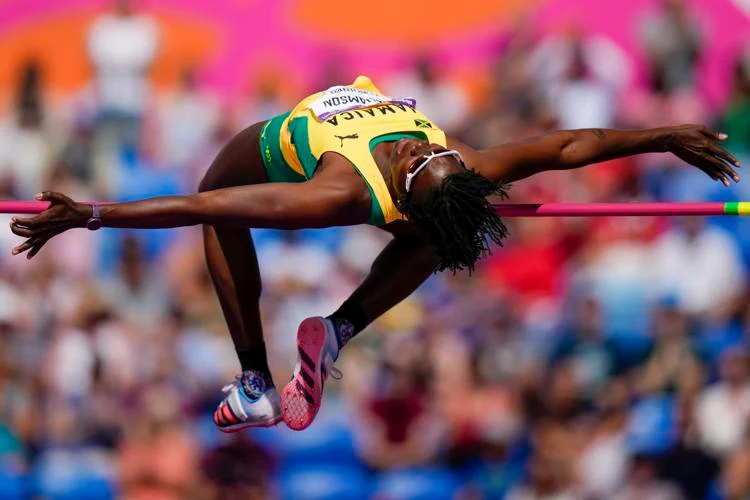 Williamson bagged bronze in Birmingham in the high jump category
Today, Commonwealth Games medal holders Kimberly Williamson and Danniel Thomas-Dodd will be in Lowa at the Hawkeye Indoor track where they will be competing in the Puma American Track League Hawkeye Pro Classic as they launch their season.
During the Commonwealth Games that were held in Birmingham, England in August last year, Thomas-Dodd won the silver medal. She will participate in the women's shot put alongside Kat Moody, Rachel Fatherly and 4 other Americans.
Williamson bagged bronze in Birmingham in the high jump category. A few weeks prior to this, he had made it to the World Athletics Championships finals in Eugene, Oregon. He will be competing against Abigail Kwarteng from Ghana and Jelena Rowe and Vashti Cunningham both from the USA.
The two-day event that will proceed tomorrow will have 7 Jamaicans competing with the medal holders competing on the opening day which will also have Kimisha Chambers, an alumni and former athlete of St Elizabeth Technical and University of Texas – El Paso. She will participate in the women's 600m race.
Four more athletes from Jamaica will compete tomorrow and they include: Karayme Bartley and Sean Bailey in the men's 300m; Damion Thomas in the men's 60m hurdles and Schillonie Calvert-Powell in the women's 60m.
About Author